Mother Teresa 112th birth anniversary:
Mother Teresa 112th birth anniversary: Mother Teresa needs no introduction. Regarded as the greatest humanitarian, she was a mother figure to millions. She founded the Missionaries of Charity – dedicated to helping the poor. In the Catholic Church, she is also known as Saint Teresa after she was canonized by Pope Francis in 2016. During her lifetime Mother Teresa became famous as the Catholic nun who dedicated her life to caring for the destitute and dying in the slums of Calcutta – now known as Kolkata.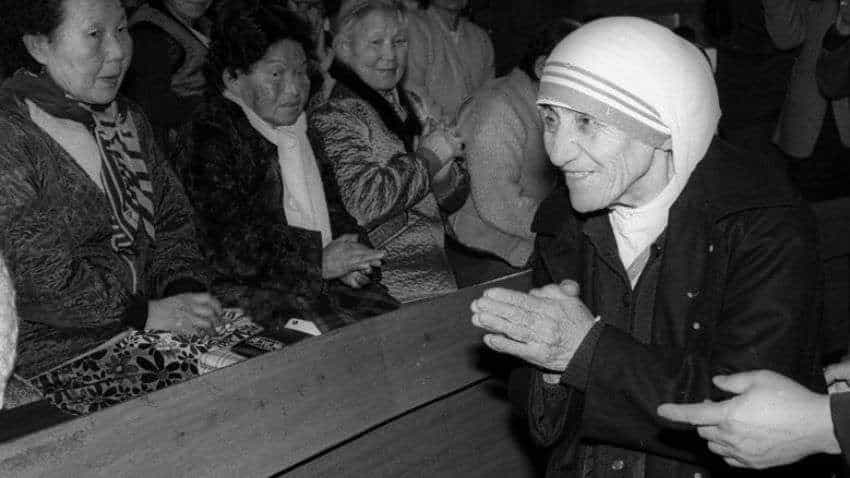 In 1928, she left home at the age of 18 to join the Sisters of Loreto congregation in Ireland. It was there that she learned English with the motive of becoming a missionary. The following year she travelled to India and first started working as a teacher in Darjeeling. In 1931 she took her religious vows. In 1950 she established her new order, "Missionaries of charity" that would take care of hungry, poor and disabled in Calcutta. By 1997, the order had grown to become a worldwide organisation that helped the needy. Mother Teresa's service has been recognised internationally.
Born to Albanian parents in Skopje on August 26, 1910, Mother Teresa was an inspiration to all. The Year 2022 marks the 112th birth anniversary of an Albanian-born nun who dedicated her life to the poor. She was awarded the 1979 Nobel Peace Prize.
Mother Teresa quotes:
"Peace begins with a smile."
"Life is a song, sing it. Life is a struggle, accept it."
"Every time you smile at someone, it is an action of love, a gift to that person, a beautiful thing."
For more update visit hindumetro