Explosives in compliance with a Supreme Court order, in Noida (PTI)
Supertech's illegal twin towers which are taller than Qutub Minar are going to be exploded on August 28. Chetan Dutta, the Indian blaster who will press the button, will demolish the Noida's twin towers in nine seconds at at 2:30 pm on Sunday. "It's a simple process; we generate current from the dynamo and then press the button which will ignite the detonators in all shock tubes within 9 seconds. We'll be almost 50-70m away from the building, there will be no danger and we are very much sure that the building will collapse in a proper way…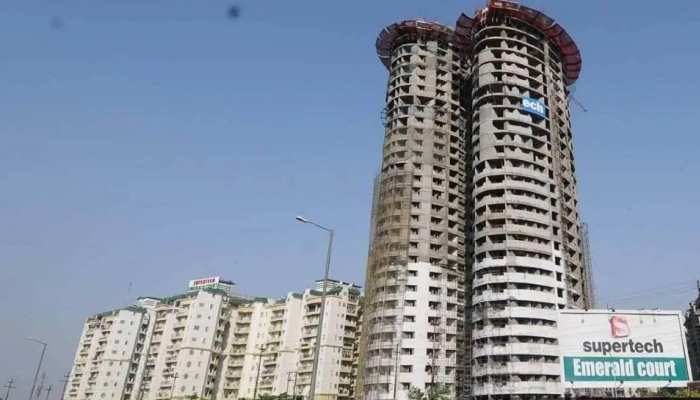 According to reports, the demolition of the Apex (32 storeys) and Ceyane (29 storeys), located in Sector 93A, would leave behind approximately 35,000 cubic metres of debris that would take at least three months to be cleared. The neighbouring building, which is located just a stone's throw away from a spot where over 1,000 implosions are to take place has expressed fear regarding vibrations from the blast and the affect on buildings.
The Noida Authority, which functions under the Uttar Pradesh government, is overseeing the demolition of the nearly 100-metre-tall structures.
At least 3,700 kilogram of explosives has been installed to demolish Supertech's twin 40-storey towers.
for more update visit hindumetro