Flying Vehicles
Ultra-quiet, safe, emission-free, and compact, SkyDrive's personal flying vehicle looks like a new technology invention from the future.
Currently in the prototyping phase, the purpose of the SkyDrive is to help transport yourself, others, or goods quickly and efficiently. It can take off, fly and land without a runway autonomously or with a pilot. And with a maximum load of 500 kg, flying altitude of 500 meters, and a speed of 100 km/h, there are an endless number of use cases for a flying vehicle of this size.
From rapid emergency response to day-to-day deliveries, SkyDrive leverages airspace to get goods and people to their destinations faster than ever before.
Plus think of the surge in popularity of ride-sharing apps and on-demand car rental services like Zipcar. SkyDrive is the next evolution of convenient and affordable travel.
At CES 2022, SkyDrive showcased a prototype model, the SD-03, and how they intend to use the SkyDrive as an air taxi. Their goal is to have the next iteration, the SD-05, ready in time to do just that for the 2025 World Expo.
Specifications of SD-XX Concept Model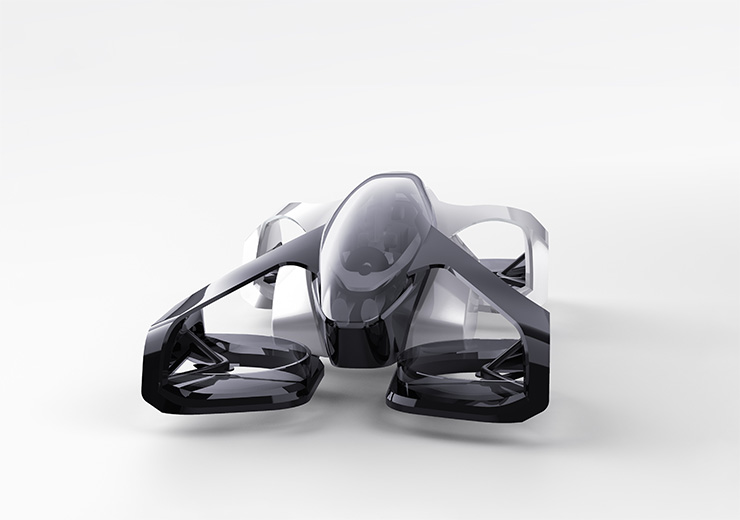 Main Features
・Vertical Take-off and Landing
・Compact and Light
・Emission Free
※Original idea : Daisuke Iguchi (CARTIVATOR) Refinement : Tetsuya Kon(SkyDrive)
Design and specifications are subject to change depending on the state of the peripheral technology and social infrastructure
Basic Specifications
| | |
| --- | --- |
| Size | 4.0 m(L) x 3.5 m(W) x 1.5 m(H) |
| Passenegrs | 2 |
| Power Source | Electric |
| Propellers | 8 |
Flight Specifications
| | |
| --- | --- |
| Maximum takeoff weight | 500 kg |
| Maximam cruse speed | 100 km/h |
| Flight time | 20-30 mins |
| Maximum altitude | 500 m |
Driving Specifications
| | |
| --- | --- |
| Driving speed | 60 km/h |
| Mileage | 20-30 km |
For more update visit hindumetro