Six people have been arrested after the bodies of two minor Dalit sisters were found hanging from a tree in Uttar Pradesh's Lakhimpur Kheri district on Wednesday evening. Police officials said that one of the accused got injured due to bullet injury in the leg during the police encounter. Lakhimpur Kheri SP Sanjeev Suman said in a press conference that the six accused have been identified as Chhotu, Junaid, Sohail, Hafizul, Karimuddin and Arif. Preliminary investigation found that Sohail and Junaid raped the two girls by luring them to a nearby field.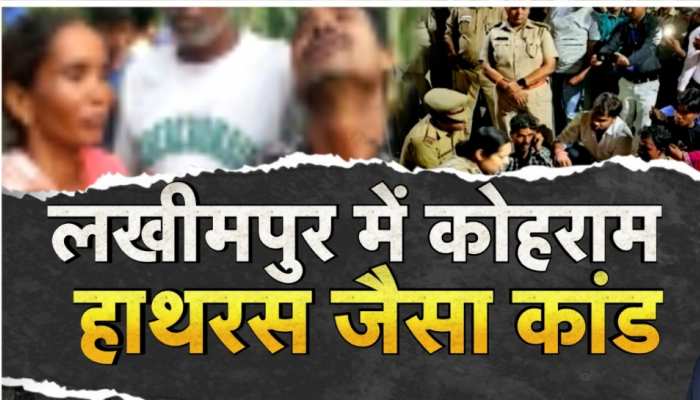 It was told that the girls demanded that the accused should marry them. Thereafter he was strangled to death. Hafizul, Arif and Karimuddin assisted Junaid and Sohail in hanging them from the tree. SP Suman said that all the accused except Chhotu were residents of Lalpur village of Lakhimpur Kheri. Chhotu, who was the neighbor of the victim, introduced the two girls to the accused. The post-mortem will be conducted in the next few hours, the police official said.
Family members of the two sisters, aged 17 and 15, said they were abducted from outside the house three hours before their bodies were seen. The police suspected in the initial investigation that it was a case of suicide. According to Superintendent of Police Sanjeev Suman, the post-mortem is being done in the presence of the victim's family. On Wednesday, after rumors were spread that the police had conducted post-mortem of the bodies, the rumors resulted in protests by locals and blocked roads.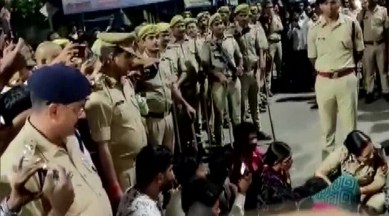 At the same time, the police say that the two accused have allegedly confessed to having sex with the girls. The six accused have been identified as Junaid, Suhail, Arif, Hafeez, Karimuddin and Chhotu. SP Sanjeev Suman told media persons that, based on preliminary findings, both the sisters were lured on the spot by the suspects. After which he established sexual relations with the girls without their desire. Thereafter, preliminary investigation reveals that the girls wanted to get married. The police claimed that the suspects allegedly killed the sisters following the insistence of the girls.
for more update hindumetro