A few days after becoming the first Indian to win the prestigious Diamond League trophy, Neeraj Chopra is taking a break and travelling in Switzerland.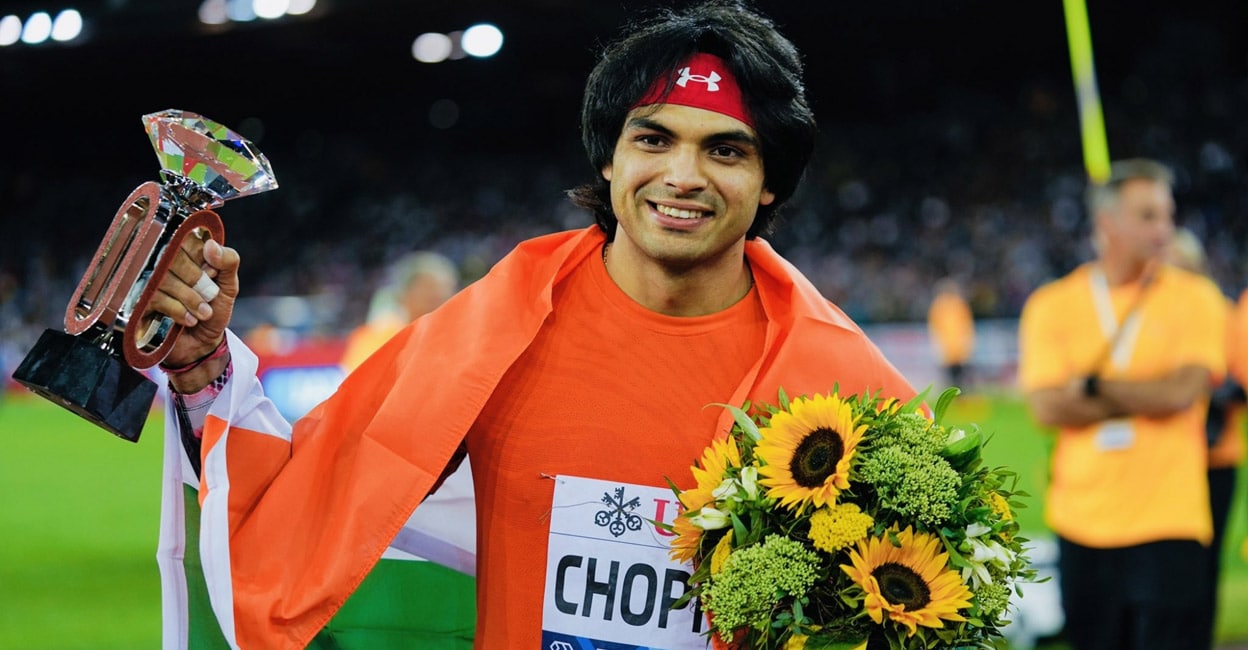 One of the videos the ace javelin throw athlete posted on social media from there was of him going skydiving somewhere out in the Swiss countryside, in scenes which would remind Bollywood aficionados of the ones in the 2011 Hrithik Roshan-starrer Zindagi Na Milegi Do Bara.
India's ace javelin thrower Neeraj Chopra just finished a great season. After winning a silver medal at the World Championships, he became the first Indian to win a Diamond League final with a best throw of 88.44m. The Olympic gold medallist is currently enjoying a break from the sport and is travelling in Switzerland. He has been posting several photos and videos of his trip on social media. Recently, he went for skydiving too. He posted a video of it with the caption: "Sky is not the limit!"
Watch: Neeraj Chopra Goes Skydiving
Neeraj had qualifed for the Diamond League final after emerging victorious at the Lausanne Diamond League last month. He also secured second spot at the Stockholm Diamond League earlier this year in June. The current season has so far proved to be a fruitful one for the Haryana-born athlete. Neeraj has broken his own national record two times this season. He became the first Indian to win a silver medal at the World Athletics Championships earlier this year in July.
The Olympic champion is yet to breach the 90m mark, landing just a few centimetres short in the best throw of his career a few months ago, while Pakistan's Arshad Nadeem has a throw of 90.18 m.
"I am not disappointed at all, it's (90m) just a magical mark. It all depends on how you perform on that day, how you handle the situation… If you touch 90m and don't win, then also it doesn't matter.. "So there is no 90m pressure on me, no disappointment, when it has to happen, it will happen. The important thing is that World Athletics now takes note of Indian athletes and their performance," he said recently.
for more update hindumetro