Since films from India entered onto the scene, the entertainment industry has never been the same. The popularity of Bollywood has grown significantly over the past few years and has created an entire subculture that has taken the world by storm. Now it's time to learn about and celebrate World Bollywood Day!
History of World Bollywood Day
By the 1970s, the film industry in India was able to overtake the US Hollywood industry, thus earning the nickname Bollywood, which is a combination of the two words Bombay and Hollywood. Unlike Hollywood, which is the name of an actual city and location where many films are made, Bollywood indicates more of the idea of the industry.
When the name of the city of Bombay changed to Mumbai in 1995, the nickname Bollywood simply continued in use. As Bollywood grew into the 21st century, this Indian movie industry was continuing to create massive numbers of pieces each year, around 1000 annually.
Watched worldwide by an audience of 3 billion, the Bollywood film industry seems like it is here to stay. And the perfect way to get involved with the trend is to get ready to celebrate World Bollywood Day!
How to Celebrate World Bollywood Day
Get involved with World Bollywood Day by honoring the day and celebrating in a variety of ways, including some of these ideas:
Watch a Favorite Bollywood Movie (or Several!)
What could be a better way to celebrate World Bollywood Day than by watching some Bollywood films, whether it's just a couple of them or in the form of a marathon that lasts all day long!
A word of warning, you get your money's worth because these films are notoriously long and typically each film will take two or more hours. So keep that in mind when planning out the timing of the movie marathon!
Here are just a few of the most famous Bollywood movies that might be fun to get started with, or to watch again for avid fans:
Dilwale Dulhania Le Jayenge (1995). This modern classic film sets the gold standard for Bollywood romantic comedies. Two young people, played by Shah Rukh Khan and Kajol, fall in love while backpacking across Europe.
Pyaasa (1957). An ultimately classic film from the early days of the Indian industry, Pyaasa tells the story of an unsuccessful poet who is presumed to be dead due to a series of unfortunate events.
Veer-Zaara (2004). A modern take on a period love story that lasts for 22 years, this film is filled with drama, when an Indian Air Force officer falls in love with the daughter of a Pakistani politician.
The Lunchbox (2013). This film tells the touching story of a woman who tries to rekindle the spark in her marriage, but some mishaps bring her into a new friendship with another person instead.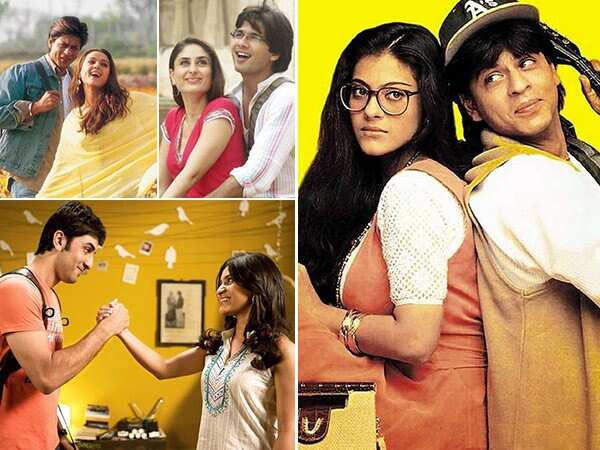 Get to Know About Some Bollywood Stars
Since the stars are so crucial for the films made in India, even more than the plot, it's vital to get to know the actors who play in the movies. In celebration of World Bollywood Day, get to know a bit more about each of these stars who are beloved in this film world:
Sah Ruh Khan. Considered to be the "King of Bollywood", or "King Khan", this actor earned his title by playing superior roles in a variety of romantic Indian films. He began his acting career in the 1980s in television and he also owns a cricket team! Khan's huge fan following is not only throughout India as well as all over the globe.
Deepika Padukone. This young woman is an Indian who was born in Copenhagen, Denmark, but she was raised in Bangalore. Padukone has earned several awards including three Filmfare awards and she was named one of the nation's most popular personalities.
Salman Khan. Born Abdul Rashid Salim Salman Kahn, this Bollywood actor is also a producer, television personality, and even a singer. He is known by his friends and fans as "Sallu Bhai" or "Bhaijaan". He is also a philanthropist who has his own social charity and non-profit organization called "Being Human".  Khan also has a wide fan base in Asia.
Kriti Sanon. Starting her career as an actress in a psychological thriller in 2014, Sanon has received a Filmfare award as a debut actress in an action comedy romantic film. She also has her own line of clothing which she launched recently, and she has appeared in Forbes' India Celebrity 100 list in 2019.
for more update visit hindumetro