World Tourism Day is commemorated each year on 27 September to foster awareness among the international community of the importance of tourism and its social, cultural, political and economic value.
World Tourism Day was designated by the World Tourism Organization (UNWTO) in September 1979, with the commemoration to commence in 1980. This date was chosen to coincide with an important milestone in world tourism: the anniversary of the adoption of the UNWTO Statutes on 27 September 1970.
More importantly, on World Tourism Day, the WTO makes sure that travel is accessible for everyone, including those with disabilities and folks with low-income. Whether you're walking with a cane or rolling in a chair; the world is open for business to you and your friends. So, get traveling!
World Tourism Day: Significance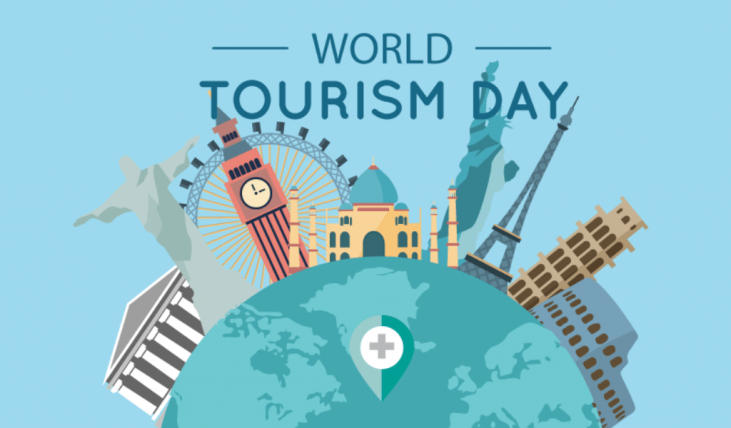 World Tourism Day will be celebrated as the shift towards tourism. It is being recognised as a crucial pillar of development and progress is well underway.
The theme of World Tourism Day 2022
This year's theme of World Tourism Day is 'Rethinking Tourism'. The theme highlights the need to revamp how the world thinks about tourism. The pandemic has shown the economic importance of the tourism sector for a country like Sri Lanka, Maldives, and Indonesia. That's why there is an urgent need to make it sustainable.
WORLD TOURISM DAY ACTIVITIES
1. Plan a trip
If you've been putting off that vacation, use World Tourism Day as an opportunity to make those plans. Talk to friends and family with special challenges, either physical, financial or both; who may want to travel but have never been able to plan a trip. Together, you can help and encourage each other, following the message of the WTO that tourism is for all.
2. Treat a normal day like a vacation
Today, take a step back from your normal routine and consider: If I were on vacation in my hometown, what would I do? Where would a tourist go for the day? By checking out your own turf through the eyes of a tourist, you'll support local businesses and you may see your town from a new perspective.
3. Get the word out
The key to continuous improvement in global tourism is economic stability and sustainability. Educate yourself on the best ways to see a new country, city, or village in ways that create a positive impact.
WORLD TOURISM DAY DATES
| Year | Date | Day |
| --- | --- | --- |
| 2022 | September 27 | Tuesday |
| 2023 | September 27 | Wednesday |
| 2024 | September 27 | Friday |
| 2025 | September 27 | Saturday |
| 2026 | September 27 | Sunday |