In the video shared by ANI, the protesters can be seen raising slogans against the Chinese Government while holding placards in their hands.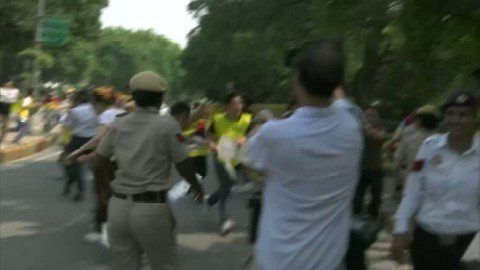 We demand that Tibet be freed and the Government of India supports us with this demand. China needs to be stopped. Mass collection of DNA, killings must be halted," said a protester.
Later, the protesters were detained by the police. This is not the first time that Tibetans are protesting outside the Chinese Embassy, last year also Tibetan raised their voices outside the embassy and demanded freedom of Tibet.
China occupied Tibet in 1950 and later annexed it. The Tibetan uprising in the year 1959 witnessed violent clashes between the Tibetan people and the Chinese army.