On the 9th day of Navratri, Maa Durga is also worshipped as Mahisasuramardini as it is said that she finally slaughtered the demon Mahishasura on this day and further triumphed over him on Vijayadashami or Dussehra. The word Navratri means nine nights in Sanskrit and is a festival that spans nine days in both these months.
For these nine days, nine Navratri colors are designated, each with its own Navratri colour significance. Also, to add to the festivities, people often do their Navratri mandir decoration at home as per the Navratri colours. Navratri celebration holds a significant place, especially in Indian homes.
That being said, this day also comes with a significant colour that is considered special and auspicious among devotees. Read further to know more about the special colour of this day.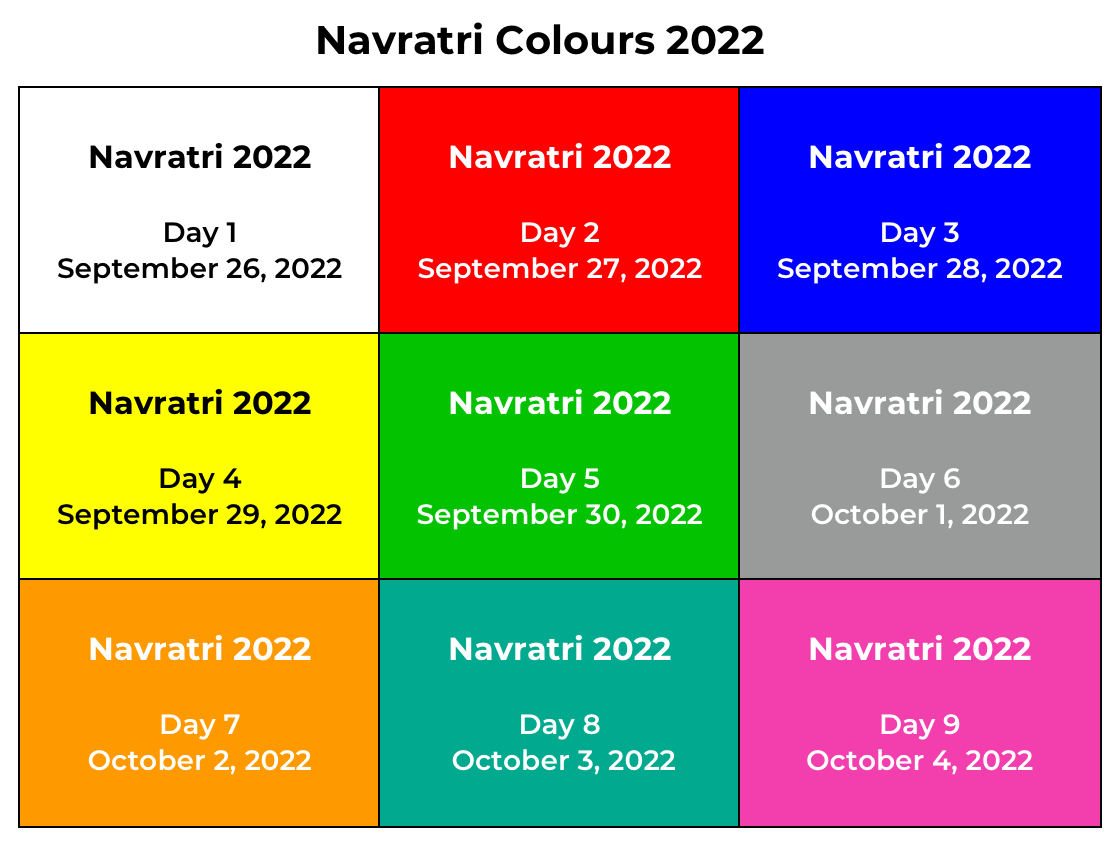 Here are the 9 colours of Navratri 2022 that you should know about. It is considered very special to have this theme for your Navratri mandir decoration at home including dressing up in one of these Navratri colors every day until the navratri festival ends.
On the last day of Navratri, devotees worship Maa Siddhidatri and pray for their happiness and harmony. While she can be seen sitting on the floor, Maa Siddhidatri travels on a lotus, a tiger, or a lion, and further has four pairs of hands. While devotees who remain on a nine-day fast not only complete their fast on this day but also keep 'Kanya Pujan' before that to please Goddess Durga.