Indian Air Force Day is celebrated every year in the month of October. The day is dedicated to pay respect and honour to our brave Indian Air Force who protect our country and make us feel safe and secure. Indian Air Force (IAF) Day 2022 will be celebrated on Saturday, 8 October 2022. The IAF or 'Bharatiya Vayu Sena' was founded in the year 1932 to guard the country against air strikes and aerial attacks.
Indian Air Force Day 2022 marks the 90th anniversary of the IAF. The day will be celebrated with great enthusiasm and grandeur. This year, the Air Force Day parade 2022 will be held in in Chandigarh. A dazzling show with around 80 aircrafts for the fly past will be witnessed by people on the eve of Indian Air Force Day.
Indian Air Force Day 2022: History
The IAF, was established on October 8, 1932, by the erstwhile British Empire. It was formed to provide support to the United Kingdom's Royal Air Force, especially during World War II against Japan. The IAF was used to attack Japanese bases in Burma to stall the Japanese army's advance to India. King George VI honoured the contributions of the IAF in 1945 with the prefix "Royal." This honorary title was dropped in 1950 after India became a republic.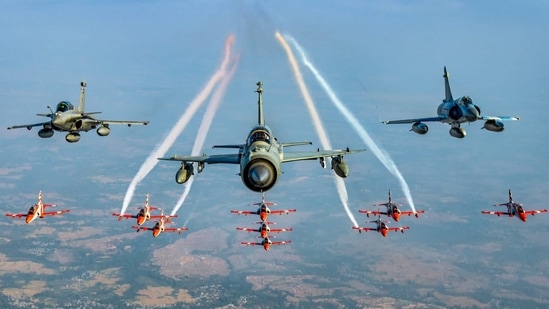 Indian Air Force Day 2022: Celebrations
Like every year before it, the IAF will celebrate the day with air shows that display the prowess of its IAF pilots and IAF jets. The main celebration will happen at Chandigarh Air Force Station. This is a first for the IAF, since last year, the event took place in the National Capital Region (NCR). Air shows will be conducted, including flybys. Passes will be distributed for the air show at Sukhna Lake in Chandigarh.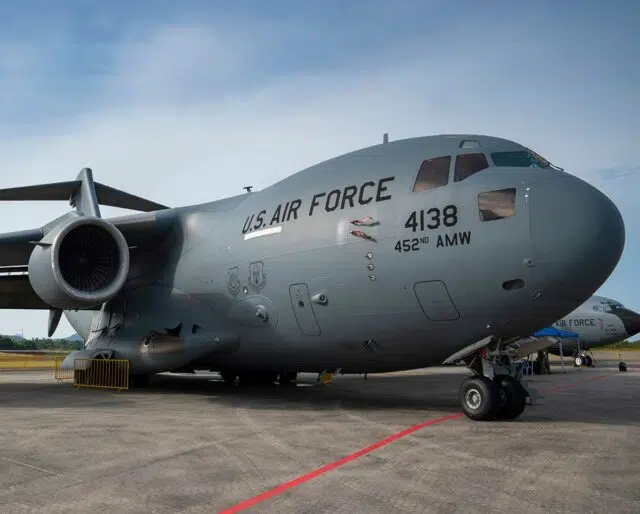 Indian Air Force Day 2022: Wishes
"No real change in history has ever been achieved by discussions"— Subhas Chandra Bose
"I regret I have but one life to give for my country"— Prem Ramachandran
"Some goals are so worthy, it's glorious even to fail"— Capt Manoj Kumar Pandey
We live in a free country because of our real heroes. Happy Air Force Day!
Who kept the faith and fought the fight, the glory theirs, the duty ours. Happy Indian Air Force Day!
Today we are breathing freely just because we live in a free country. Happy Indian Air Force Day.
Real security lies in the prevention of war–and today that hope can come only through adequate preparedness.
Indian Air Force Day 2022: List of Best Quotes
It will be a great day when our schools have all the money they need, and our air force has to have a bake-sale to buy a bomber. (Robert Fulghum)
As an officer in the U.S. Air Force, one day I may be called to give my life for my country. (Ted Lieu)
I'm a career Air Force officer. We have a saying in the Air Force: 'If you want people to be with you at the crash, you've got to put them on the manifest.' And so I was always of the view to almost leave no stone unturned when you're up there briefing the Hill. (Michael Hayden)
As an active member of the Air Force, Army and Mine Warfare Caucuses, I meet with enlisted personnel and officers on a regular basis to learn more about their needs, both on the job and with their families. (Allen Boyd)