Diwali 2022 is just a couple of days away and we cannot wait to celebrate it. The festival of lights, which is also known as Deepawali, will be celebrated with pomp and show on Monday, 24 October. The festival is celebrated for five days in India. This year, the dates fall between 22 October and 26 October. The festivities begin with Dhanteras and end with Bhai Dooj across the country. Each of these days has their own significance and importance.
People are gearing up to celebrate 
Diwali 2022
 with great zeal and fervour. After two years of the pandemic, they can finally celebrate the festival normally. Starting from visiting loved ones to preparing delicacies, people wish to miss nothing this Diwali. Even though a few days are still left before the festival, the excitement can already be felt.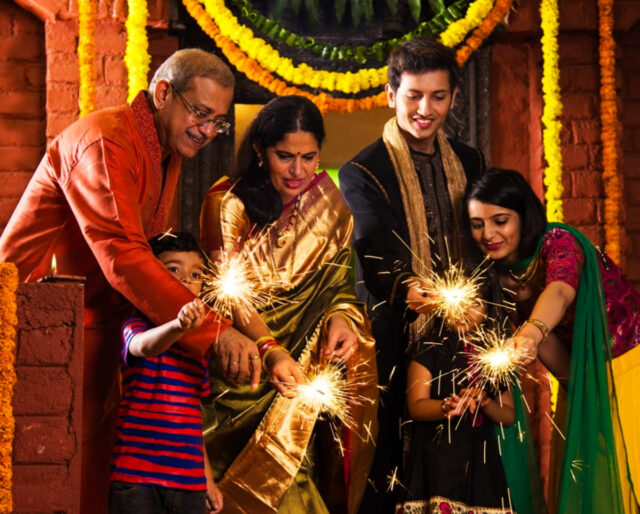 When is Diwali?
This year, Diwali or Deepavali will be celebrated on Monday, October 24. According to Drik Panchang, Lakshmi Puja muhurat will begin at 06:53 pm and end at 08:16 pm. Additionally, the Pradosh Kaal will last from 05:43 pm to 08:16 pm, and Amavasya will last from 05:27 pm on October 24 to 04:18 pm on October 25.
Happy Diwali 2022: Wishes
Wishing you a very Happy Diwali in advance. May all the darkness in your life fade away. I wish nothing but the best for you.
Diwali, the festival of lights, is known for filling the lives of people with happiness, joy, and prosperity. May your life be filled with happiness and joy as well. Forget all your worries and enjoy the festive season with your loved ones. Happy Diwali in advance.
Diwali is a festival of joy, peace, and celebration. You must enjoy these five days to the fullest and make memories for the rest of your life. Wishing you a very happy and peaceful Diwali in advance.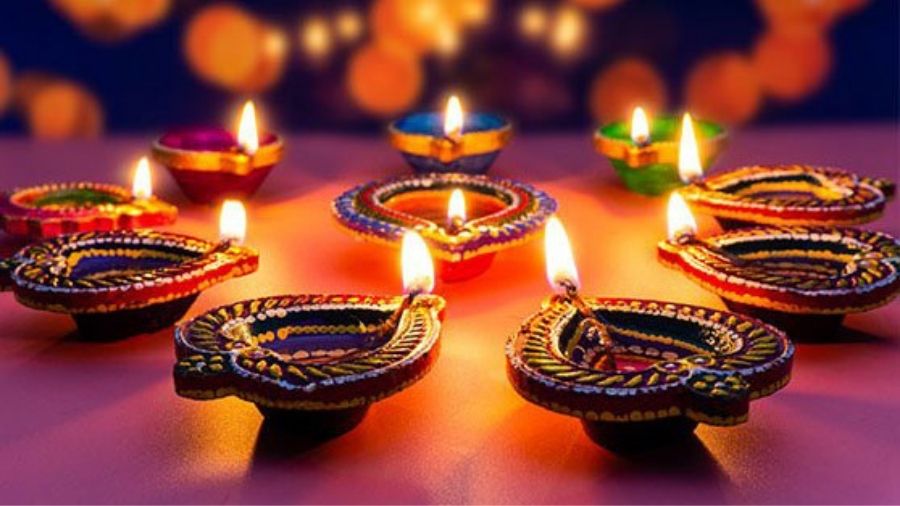 Happy Diwali 2022: Quotes & Messeges
Celebrate this festival of victory with happiness, sweets, and lights. May this auspicious festival bring you peace and prosperity in life. Have a happy and great Diwali 2022!
Let the sounds of fireworks make this night sleepless for our neighbors. Let's light up the world and let our parents worry about the electricity bill!
I wish you a wonderful Diwali this year. Be prepared to empty your pocket because the children gang is coming to ask for money for fireworks.
A thousand candles may light up your world this night, but they won't light up your stupid self. The sooner you realize this truth, the better. Happy Diwali 2022!
On this beautiful occasion of Diwali, I wish for new opportunities, new hopes, and new kinds of happiness for you. I love you so much. Happy Diwali 2022.
Wishing a happy Diwali for every member of my wonderful family. May God keep us bonded together under one roof forever. May she keep us all happy!
Nothing is more satisfying than a Diwali night spent in the presence of all the favorite faces in your life. I'm grateful for having you in my life. Happy Diwali 2022!
Diwali is the most wonderful occasion for reuniting with the closed one in life. Every Diwali is an occasion for making new memories with you all!
This wonderful night of Diwali has become more elegant because you are in my life. May the divine power grant us many more Diwali to light the candles together!
Hope all the darkness of your life gets castaway on this Diwali. Have a safe and mighty Diwali!
Hope the blessings of Diwali protect you from every harm throughout the upcoming year. Wishing you and your family a joyful and prosperous Diwali! May God always bless you. – Happy Deepawali 2022!
May the upcoming year help you fulfill your dreams and provide you with all that brings you joy. Enjoy the festival, and make wonderful memories. Love you!
In this festival of joy and celebration, I wish you good health, wealth, and progress in life.
Happy Diwali! May the supreme light of the Deepavali lighten up your heart and make things better. – Happy Deepavali 2022!
In this festival of lights, I pray all your blessings and happiness get multiplied by God. Have a safe and sound Diwali. Happy Diwali.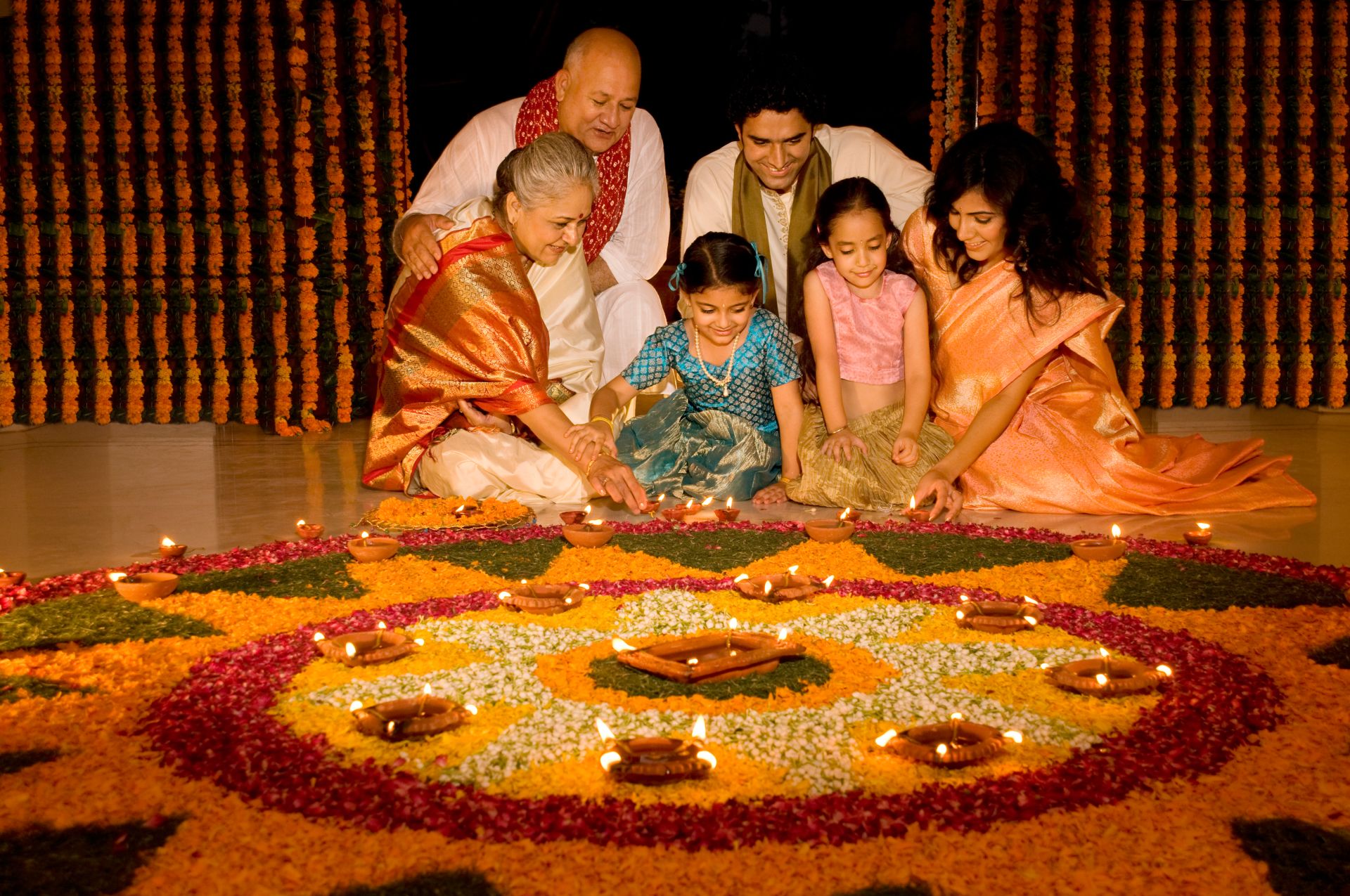 The five auspicious days of Deepavali

Govatsa Dwadashi (October 21)

In Maharashtra, Diwali celebrations begin with Govatsa Dwadashi and are marked a day before Dhanteras. This year, it falls on Friday, October 21. On this day, Hindus worship cows and calves and offer them wheat products. The day is also known as Nandini Vrat.

Dhanteras (October 22)

Dhanteras Puja will be marked on Saturday, October 22. Also known as Dhantrayodashi, Dhanteras marks the beginning of Diwali festivities. Goddess Lakshmi and Lord Kubera, who is the God of wealth, are worshipped on this auspicious day.

Kali Chaudas (October 23)

Kali Chaudas will be marked on Sunday, October 23. It is also known as Bhut Chaturdashi and is mainly observed in Gujarat during Chaturdashi Tithi.

Chhoti Diwali and Badi Diwali (October 24)

This year, Chhoti and Badi Diwali fall on October 24. On this day, people will celebrate the festival by worshipping Goddess Lakshmi, lighting their homes with diyas to mark the victory of light over darkness, wearing new clothes, and distributing sweets, dry fruits and gifts among their loved ones and the needy.

Govardhan Puja (October 25)

Diwali festivities end with Govardhan Puja, also known as Annakut Puja, which falls on October 25 this year. On this day, Lord Krishna defeated God Indra. The celebrations begin during the Pratipada Tithi of Kartik month.

For more update visit hindumetro