Stealing in Sourav joshi house: On Monday, Sourav's father Harish Joshi, a resident of Olbia Colony Rampur Road, told the police that he had gone to the native village of Kausani with relatives on October 26 to offer prayers. At one o'clock on the night of 29 October, the thief broke the lock of the door of his house and stole jewelery and cash from the room. Police believe that around 1.5 lakh may have been stolen. Kotwal Harendra Chaudhary told that the search for the thieves has started.
Originally a resident of Olivia Colony located in Totashiling, Kausani (Almora) and Haldwani's Rampur Road, Sourav has become a big name not only in Uttarakhand, but also in the country's Vlogging YouTuber. His vlog on YouTube has more than 18 million subscribers. Sourav's father Harish Joshi tells that he lived in Haryana for 22 years. The economic condition was very weak.
He started a carpentry to raise his family. Paint, putty and POP used to go to people's homes. He used to get only two-four hundred rupees for working the whole day. The needs of the family could not be met with this money. The son changed his life by making a vlog on YouTube. Whatever he is today is because of his son.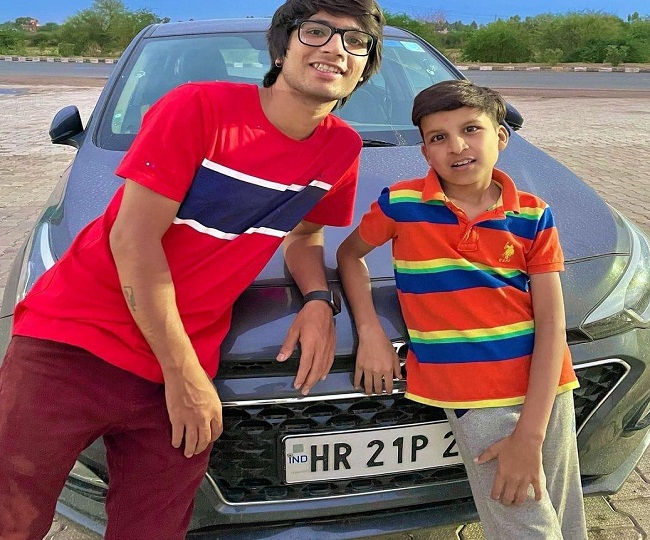 Such changed the life of Sourav and family
Sourav had made an art channel on YouTube while studying in class 12th. There was a lockdown in the first wave of corona infection. Then he made a vlog in his name and first uploaded the video of the famous former captain of Team India Mahendra Singh Dhoni. As soon as the video was uploaded, there was a flood of fans of Dhoni. The vlog got thousands of likes. After this Virat Kohli and then all the videos were uploaded. Sourav had six million subscribers living in Haryana. Now his subscribers are 14.4 million. YouTube gives them Rupees.