Delhi Police's hands are still empty against Aftab Amin Poonawal, accused in the murder case of live-in partner Shraddha Walker in Chhattarpur located in Mehrauli police station area of ​​Delhi. Delhi Police has not found any such evidence against Aftab so far, which proves his allegations.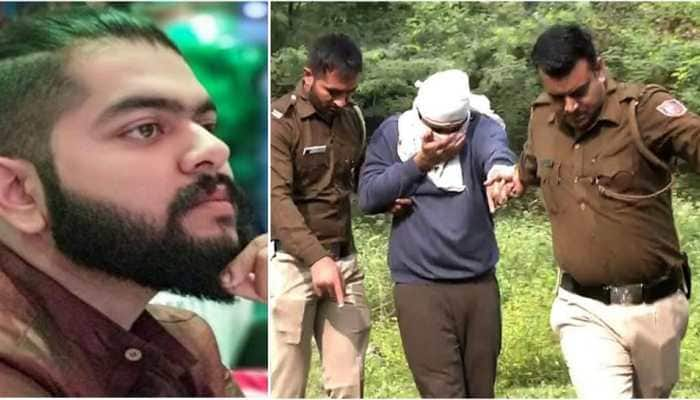 So far the police have neither found Shraddha's mobile phone nor her severed head. The weapon used in the murder has also not been found. Delhi Police will now go to Uttarakhand and Himachal Pradesh with Aftab in search of evidence. Aftab and Shraddha went to Himachal Pradesh and Uttarakhand for a trip before shifting to Delhi in May this year. Shraddha loved to travel a lot. Delhi Police told that Aftab and Shraddha visited many places together.
Also Read: Shraddha Murder Case: After killing Shraddha, Aftab did a job in Gurugram, used to get a salary of Rs 52 thousand
Aftab will reveal hidden secrets in narco test
Even after keeping him in custody for five days, the police is not able to extract the truth from him. He is constantly misleading the police. On Thursday, on the request of Delhi Police, the court of Metropolitan Magistrate Aviral Shukla of Saket Court extended Aftab's remand for five more days. To get Aftab to reveal the truth, the court has also given permission to conduct a narco test on him.
Also Read : Data Protection Bill: Those who steal data are not well, now a fine of up to Rs 500 crore can be imposed
According to sources, the advocate here told the court that Aftab was repeatedly changing his statement. Sometimes he is talking about throwing the mobile phone in the drain and sometimes in Mehrauli forest. Similarly, he is not giving correct information regarding Shraddha's head, clothes and the saw used to cut the dead body. To get him to reveal the truth, it is necessary to get his narco test done. Aftab's lawyer also agreed to this, after which the court allowed the narco test to be conducted before a team of experts.
For more update visit Hindumetro