A court has started proceedings against former Prime Minister of Pakistan Imran Khan in the Toshakhana case. According to news agency PTI, a petition was filed against Imran Khan for withholding information about Toshakhana gifts. While holding the post of Prime Minister, Imran Khan bought many gifts from Toshakhana. Explain that Toshakhana is a department under the administrative control of a cabinet division, which stores gifts given by other governments and heads of state and foreign dignitaries to rulers, parliamentarians, bureaucrats and officials.
Imran Khan deliberately concealed: Complainant
Explain that the proceedings against Imran Khan were initiated on the complaint of the Election Commission of Pakistan, when Imran Khan was found guilty of false statements and false declaration in his election papers. The complainant said that Khan had deliberately concealed his assets relating to Toshakhana Gifts, especially in the years 2018 and 2019.
Additional Sessions Judge Zafar Iqbal adjourned the hearing of the case against Imran Khan till December 8 after recording the statement of District Election Commissioner Waqas Malik. Imran Khan did not appear in the court on Tuesday.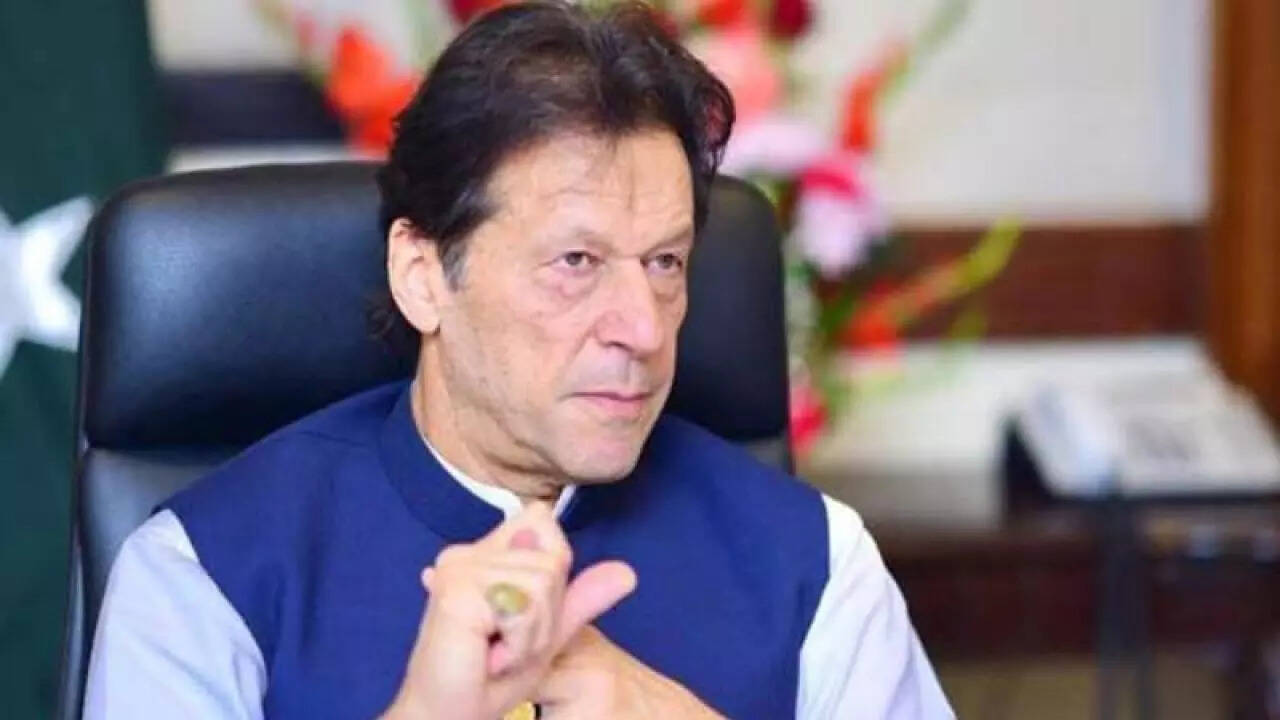 Imran Khan did not appear in the court
The 70-year-old chairman of the Pakistan Tehreek-e-Insaf (PTI) party was summoned to appear before the court during the last hearing. Significantly, there was a fatal attack on Pakistan's former PM Imran Khan during the independence march. Imran Khan was injured in the attack. He was shot in his leg. He was later disqualified from the National Assembly by the Election Commission of Pakistan (ECP) for not disclosing the sale proceeds in his annual wealth statement provided to the commission. In Imran Khan's affidavit, the district election commissioner said he was authorized to follow the decision of the ECP on November 21.
Court adjourned proceedings till December 8
The District Election Commissioner further said, 'I have been empowered to proceed further by adding Section 190 to 16 and 173 of the Election Act 2017.' He further said, 'This action is related to the corrupt practices of Imran Khan.' The affidavit also takes note of the right that the CP has to seek disqualification of a member of the National Assembly on the basis of a reference. Later, the judge restrained Khan's lawyer from submitting his bank statement, saying that Imran could not submit photocopies. While adjourning the matter, the court recorded the affidavit of District Election Commissioner Malik and adjourned the proceedings till December 8.
As per ECP records, the gifts were procured from Toshakhana. This State Depository was established in the year 1974. However, Khan, while in government, was reluctant to disclose the details of the gifts. He said that doing so would jeopardize international relations. Please tell that the Pakistan Information Commission (PIC) had also ordered him to give the details of the gifts.
For More Update Visit Hindumetro