This temple of Maa Jagdamba, Jwala Devi is full of mysteries
The famous Jwala Devi Temple of Himachal Pradesh is one of the 51 Shaktipeeths. This temple dedicated to the goddess is situated on the Kalidhar hill in the Kangra district of Himachal Pradesh. Its fame is also in the form of Jyota Wali Maa's temple. Mother Sati's tongue had fallen at this place. It is said that this temple was discovered by the Pandavas. Apart from this, there are some special secrets related to this temple. Let's know about this.
In this Shaktipeeth of Himachal Pradesh, 9 natural flames have been burning for years. It is said that scientists have been doing research for many years to find these flames. Even after digging 9 kilometers, scientists could not find the place where natural gas is coming out. There are 9 flames coming out of the earth on which the temple is built. These 9 flames are known as Chandi, Hinglaj, Annapurna, Mahalakshmi, Vindyavasini, Saraswati, Ambika, Anjidevi and Mahakali.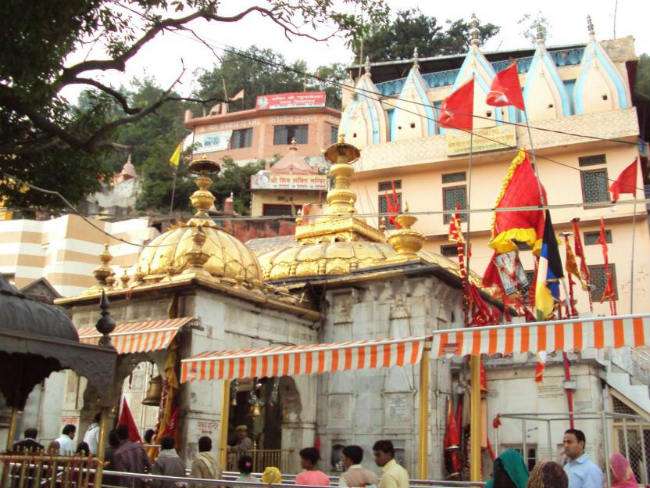 The temple was built in 1835: Jwala Devi Temple The temple was first built by Raja Bhumi Chand. Later Maharaja Ranjit Singh and Raja Sansar Chand completed the construction of this temple in 1835.
Akbar had made many efforts to extinguish the flame: Mughal emperor Akbar had tried a lot to extinguish the 9 unbroken flames burning in this temple. But despite millions of efforts, they failed to extinguish it. Actually, Akbar had many doubts regarding this flame. He had ordered to extinguish this flame by pouring water on it. At the same time, orders were given to turn the canal towards the flame, but all these efforts were unsuccessful.
It is said that seeing the miracle of the Devi temple, he bowed down and happily offered a golden canopy there. However, it is also said that the Mother Goddess did not accept his offering and the golden canopy fell down. After which it turned into some other metal. Whose address is not known to anyone till date.
For more update visit Hindumetro