Merry Christmas 2022: The day of Merry Christmas, that is, the day Jesus Christ was born, is considered to be a grand festival of the Christian community, is observed on December 25 every year!  With beautiful Christmas trees and decked-up streets, this festival is celebrated across the globe with much fervor.
This is not only observed in the western world but is also cheerfully celebrated in India, with streets being decorated and the Christmas story being narrated all across the city. Christmas carols are one highlight of this festive season with people going from door to door to come together and sing Christmas songs!
Take a look at these beautiful wishes that we have rounded up for you to wish your near and dear ones a blessed Christmas this year.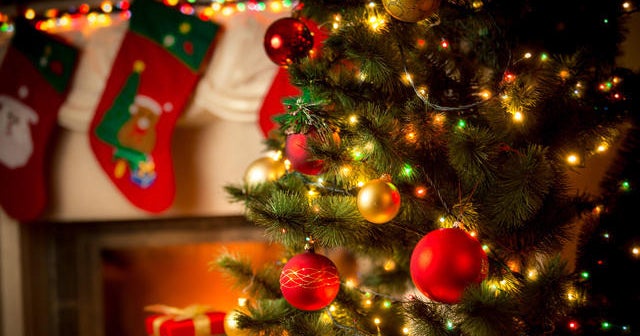 Story Behind Christmas
Exchanging gifts, decorating Christmas trees, going to church, sharing meals with family and friends, and, of course, waiting for Santa Claus to arrive are all popular Christmas traditions. Since 1870, the 25th of December has been recognized as a federal holiday in the United States.
Winter solstice has long been a time of worldwide celebration. Early Europeans celebrated light and birth in the darkest days of winter, centuries before the arrival of a man named Jesus. During the winter solstice, many people rejoiced that the worst of the winter had passed them by and that they could look forward to longer days and longer hours of sunlight.
The early Christian community made a distinction between determining the date of Jesus' birth and celebrating it liturgically. The actual commemoration of Jesus' birth took a long time to arrive. During the first two centuries of Christianity, there was strong opposition to commemorating martyrs' or, for that matter, Jesus' birthdays. Several Church Fathers made sarcastic remarks about the pagan custom of celebrating birthdays when, according to the church, saints and martyrs should be honored on the days of their martyrdom, which are their true "birthdays."
Christian writers frequently made the connection between the rebirth of the sun and the birth of the Son after December 25 became widely accepted as the date of Jesus' birth. One problem with this viewpoint is that it implies a casual willingness on the part of the Christian church to appropriate a pagan festival when the early church was so adamant about categorically separating itself from pagan beliefs and practices.
Today, most Christians observe Christmas on December 25 in the Gregorian calendar, which is widely accepted in common calendars around the world. Regardless, some Eastern Christian Churches celebrate this festival on December 25 of the more established Julian calendar, which corresponds to January 7 in the Gregorian calendar right now. This isn't a disagreement about the date of Christmas, per se, but rather a preference for which schedule should be used to determine the date of December 25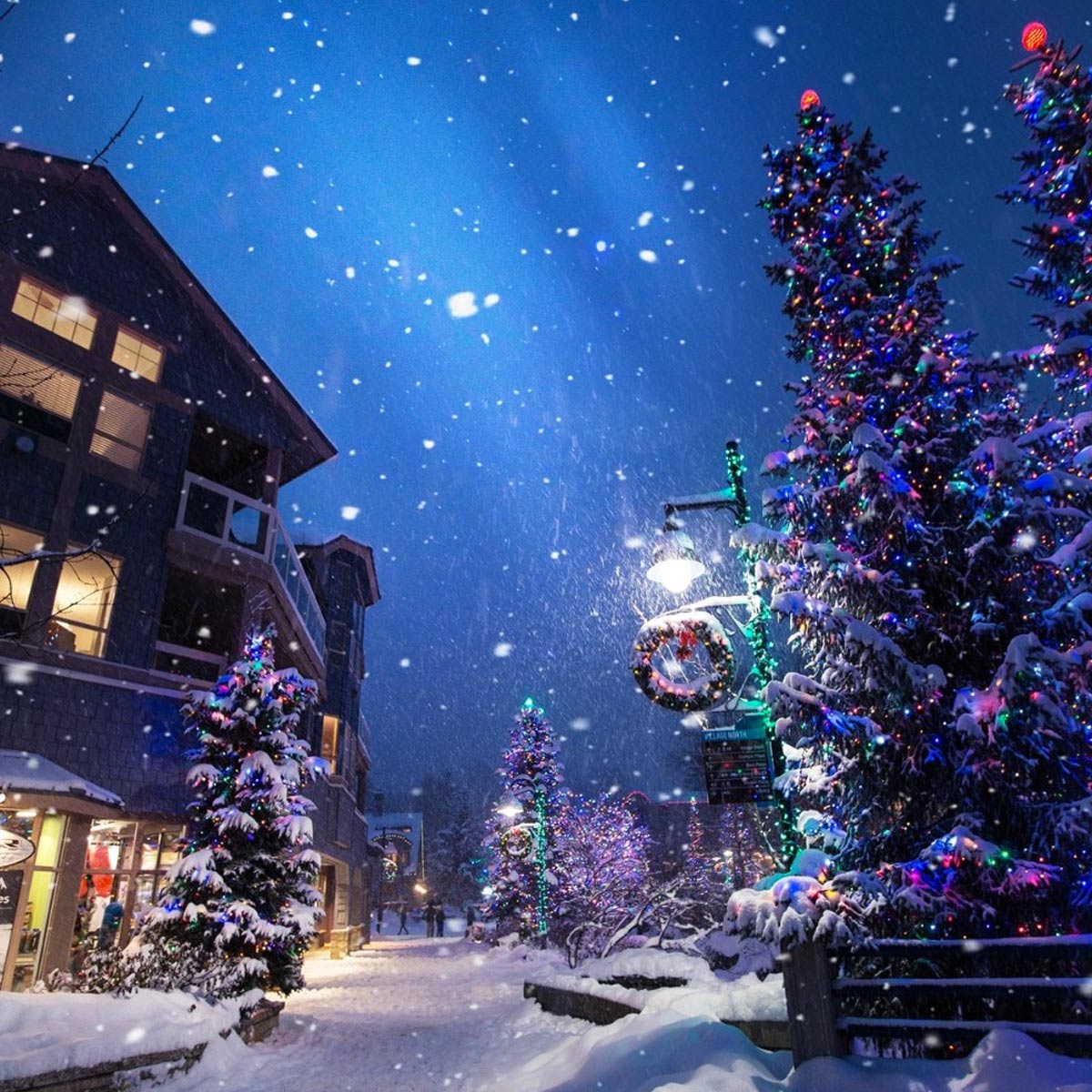 Merry Christmas 2022 – Beautiful Wishes
This Christmas, sending all my love and choicest blessings from heaven to you. May you have the brilliant season of Christmas.
To you and your loved ones, Merry Christmas! Make it a point this Christmas to bring a smile to every face you see. Wishing a Merry Christmas and Happy New Year 2023 to you and your families!
Create a special one for it! Let the wonderful memories of love, care, and hope be cherished by you and your family.
In joy and happiness, may you live life? Happy holidays and Merry Christmas. May moments of love, laughter, and goodwill ignite your Christmas. And may the coming year be filled with contentment and joy.
Have a Happy Christmas. Jingle bells, jingle bells, jingle all the way, may you be blessed with peace and love all day this Christmas!
Happy Christmas and a Merry New Year! Can the good times and treasures of the present be turned into the golden memories of the future?
I wish you lots of love, happiness, and joy. CHRISTMAS MERRY
On his birthday, the best gift you might give baby Jesus is a clean heart. Wishing you a Happy Christmas and a Happy New Year. Love, harmony, and joy have come down to make you happy and joyful on Christmas Day.
May Christmas spread joy across your lives! Merry Christmas… May Christmas burn away all your sorrow and bury your tears, so that your life may be filled with joy and happiness forever.
Sending you and your family the warmest Christmas wishes. May God this Christmas shower his chosen blessings on you and your family!
Might Santa Claus bring loads of presents for you! May your home be filled with bliss and happiness!
May Jesus shower upon you His abundant blessings! We wish you a Merry Christmas and a Happy New Year!
Merry Christmas 2022 – Quotes & Messages
"Christmas isn't a season. It's a feeling."— Edna Ferber
May this season find you among those you love, sharing in the twin glories of generosity and gratitude.
May the magic of the Christmas season fill your home with joy and peace. Sending lots of love to your family, and looking forward to the day we can see you again. Take care of yourselves and stay safe.
"Christmas is the spirit of giving without a thought of getting. It is happiness because we see joy in people. It is forgetting self and finding time for others. It is discarding the meaningless and stressing the true values."
— Thomas S. Monson
"Christmas is a season not only of rejoicing but of reflection."
— Winston Churchill
May the peace and joy of Christmas be with you today and throughout the New Year.
May you be showered with good health, wealth, peace, and prosperity. Merry Christmas to you and your family!
"Christmas is the perfect time to celebrate the love of God and family and to create memories that will last forever. Jesus is God's perfect, indescribable gift. The amazing thing is that not only are we able to receive this gift, but we are able to share it with others on Christmas and every other day of the year."
— Joel Osteen
May God bless you and your family with all goodness and happiness. Merry Christmas!
May this Christmas be your best Christmas ever, and you achieve everything you deserve in life. Merry Christmas to everyone at home!
You're a lot like some of my Christmas tree ornaments. Bright, colourful. and a little bit cracked!
"Christmas waves a magic wand over this world, and behold, everything is softer and more beautiful."
— Norman Vincent
"Every gift which is given, even though it be small, is, in reality, great, if it is given with affection."
— Pindar
Looking forward to celebrating with you over the holidays. Wishing you a very Merry Christmas and all the best for the New Year!
"Christmas is a tonic for our souls. It moves us to think of others rather than of ourselves. It directs our thoughts to giving."
— B. C. Forbes
"The thing about Christmas is that it almost doesn't matter what mood you're in or what kind of a year you've had – it's a fresh start."
— Kelly Clarkson
"I love the excitement, the childlike spirit of innocence, and just about everything that goes along with Christmas."
— Hillary Scott
"Don't let the past steal your present. This is the message of Christmas: We are never alone."
— Taylor Caldwell
"This is the most fortunate season of the year. The Christmas season has arrived. It's the time of year when the entire family reunites. Merry Christmas to the most wonderful family I could ever ask for!"
"Christmas is a time of year when you can give gifts to your loved ones and express your gratitude for their never-ending concern for you. To my dearest family, a very Merry Christmas!"
"I'd like to wish my amazing friend a Merry Christmas. I wish you a joyous and happy holiday season."
"To my best friend, I wish you a Merry Christmas! Here's wishing you a day filled with excitement, unforgettable experiences, and all the new memories you can make!"
"You motivate, inspire, care for, and support your students as a teacher. Thank you for sacrificing yourself on a daily basis. Have a relaxing Christmas vacation. Merry Christmas!"
"I'll never be able to repay you, teacher, for teaching me the meaning of success. I wish you a joyous holiday season. Wish you a Merry Christmas!"
"Like the twinkling lights on a Christmas tree, you have brightened my life. Thank you for spreading the joy. Wish you Merry Christmas, my dear teacher.
For more update visit Hindumetro