Drishyam 2 Worldwide Box Office Collection Day – 27
Ajay Devgan's film Drishyam 2 is printing notes all over the country. Along with this, Chhaparfaad is also earning worldwide. On Monday also the collection of Drishyam 2 was excellent. The film has left behind three blockbuster films of Akshay Kumar in terms of worldwide collection. Today is even more special for the film as Drishyam will enter the 300 crore club on Tuesday.
Drishyam 2 just so far from 300 cr
Drishyam 2 also performed well in its fourth weekend and with this the film has moved a step further in terms of earnings. According to Hindumetro report, the worldwide box office gross collection of Drishyam 2 has gone up to 297.50 crores on Monday. The gross box office collection of the film in India stood at 247.50 crores and the overseas film collected a gross collection of 50 crores. With this, the film's earnings reached 297.50 crores, which means the film will enter the 300 crore club by today or tomorrow.
Drishyam 2 passed the Monday test
Talking about the collection of Drishyam 2 across the country, the film's collection on Monday was slightly less as compared to Sunday, but still the film has managed to collect well. On Monday, Drishyam 2 collected around 2.50 crores nett at the nationwide box office. With this, the life time net collection of Drishyam 2 in India has gone up to 212.25 crores.
Here is the domestic box office collection of Drishyam 2 so far…
1st Day – Rs. 15.38 crores

2nd Day – Rs. 21.59 crores

3rd Day- Rs. 27.17 crores

4th Day – Rs. 11.87 crores

5th Day – Rs. 10.48 crores

6th Day- Rs. 9.55 crores

7th Day- Rs. 8.62 crores

8th Day- Rs. 7.87 crores

9th Day – Rs. 14.05 crores

10th Day – Rs. 17.32 crores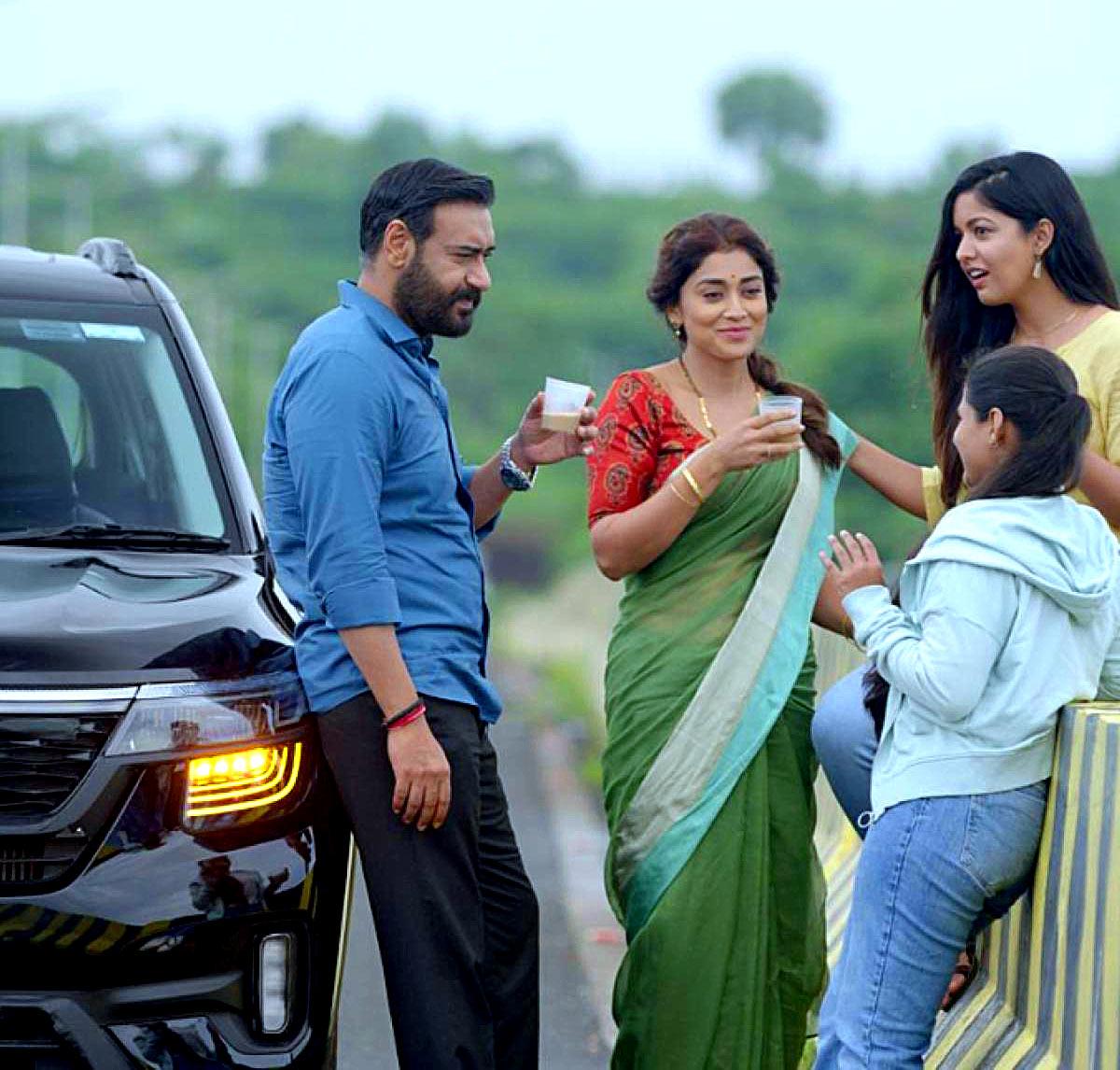 11th Day – Rs.1.47 Cr

12th Day – Rs. 5.44 crores

13th Day – Rs. 5.15 crores
14th Day – Rs. 4.31 crore
15th Day- Rs. 4.45 crores
16th Day- Rs.8.45 Cr
17th Day – Rs. 10.39 crore
18th Day- Rs. 3.05 crores
19th Day – Rs. 2.53 crore
20th Day – Rs.2.11 Cr
21th Day  – Rs.1.84 Cr
22th Day  – Rs. 2.62 crores
23th Day  – Rs. 4.67 crores
24th Day – Rs. 6.16 crores
25th Day – Rs. 2.50 crores
– Drishyam 2 gross ~ Rs. 212.25 crores
For more update Visit Hindumetro