Weather Update: Cold may increase in entire North India including Delhi, UP and Bihar. The ongoing cold wave in Delhi-NCR has started reminding people of the cold of Manali. Due to the continuous snowfall in the hilly areas, the mercury is continuously falling in the plains and in Delhi it has reached 4 degrees. Meanwhile, the Meteorological Department (Hindumetro Weather Forecast) has also warned of more cold in Punjab, Haryana, UP and Delhi in the coming days. Let's know the latest update of cold in 10 points.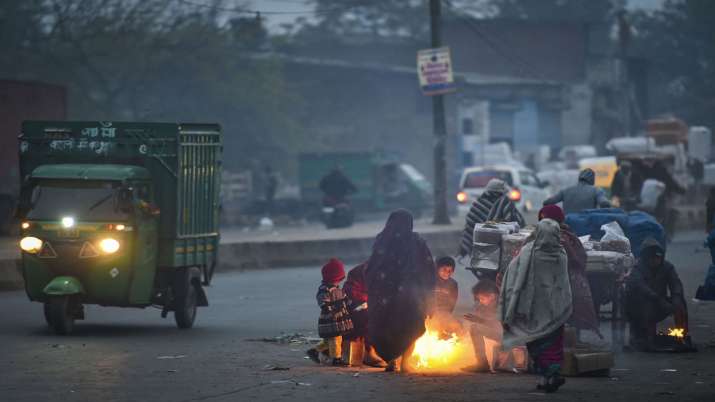 This is the update regarding the cold in North India
According to the forecast of Hindumetro, there is fog in the capital Delhi since morning and cold wave is also working to increase the cold. Due to this in Delhi-NCR, today's minimum temperature reached 4 degrees.
According to the Meteorological Department, dense fog is going to cover Rajasthan, Punjab and Haryana for the next 3-4 days.
There is a possibility of cold wave in Punjab, Chandigarh, Haryana, Delhi along with North Rajasthan, Uttarakhand and Himachal for the next 2 days.
There has been a warning of increasing cold in Gujarat as well. In the next 24 hours, cold wave will prevail in Saurashtra and Kutch districts of the state.
Cold is continuously increasing in Rajasthan as well. While Churu recorded a minimum temperature of 0 degrees Celsius, in Mount Abu, vehicles started getting covered with snow due to the drop in temperature.
Today there is a possibility of rain in some states of the south. Light to moderate rains may occur over Coastal Tamil Nadu and South Kerala. There is a possibility of rain in Lakshadweep tomorrow on 27th December.
Due to the fog covering many states, the visibility has reduced a lot. In Punjab's Bathinda, the visibility today was 0 and in Amritsar it was 25.
Today there was a lot of fog in Lucknow of UP and Patna of Bihar and visibility has also started decreasing.
Due to snowfall in Kashmir also, the cold has started increasing and the minimum temperature has gone below zero. Ice has started appearing in Dal Lake.
With this, the Meteorological Department has warned of cold wave in most of the states of North India in the coming days.
For more update visit Hindumetro