Army Chief General Manoj Pandey on Saturday said that the Indian Armed Forces are highly professional and rank among the best in the world, which is a result of the indomitable courage and sacrifices of the ex-servicemen. Addressing a gathering of ex-servicemen on the occasion of the 7th Armed Forces Veterans Day celebrations, he said that inspired by the contribution of ex-servicemen, the three services of the Armed Forces, "as a formidable instrument of the nation to meet any challenge". Ready to do.
Chief of the Air Staff Air Chief Marshal VR Chaudhary and Navy Chief Admiral R Hari Kumar also shared the dais with the army chief during the ceremony held at the Manekshaw Centre. A large number of ex-servicemen from all the three wings of the armed forces also gathered at the venue.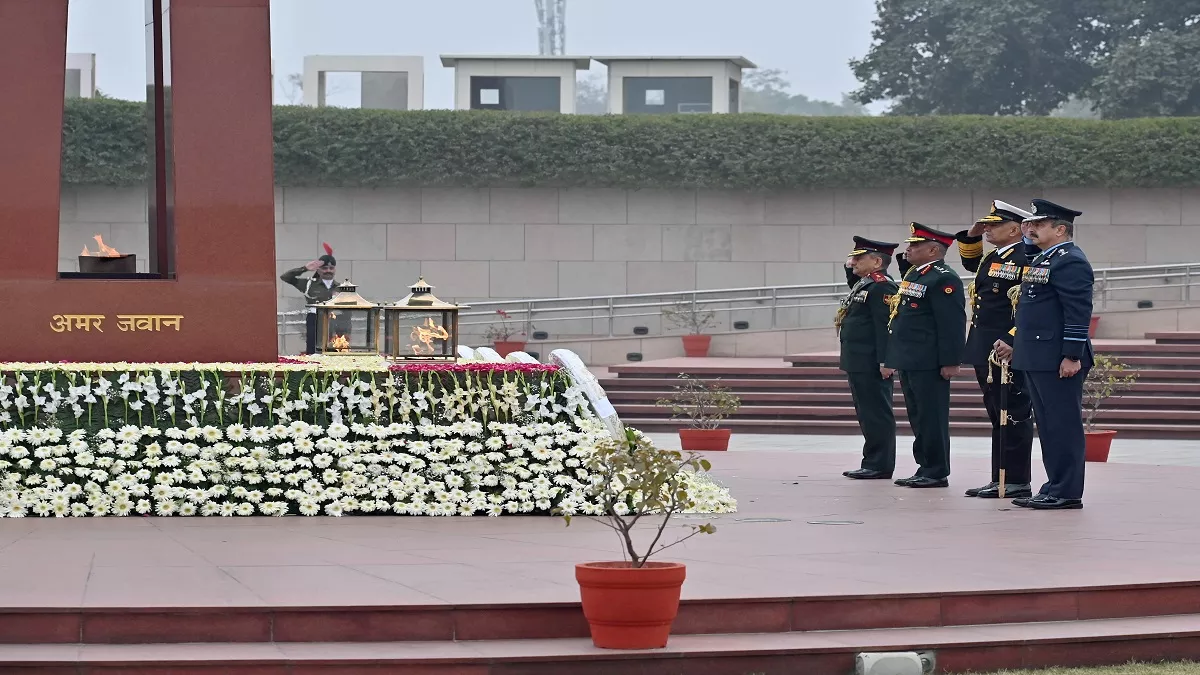 General Pandey said, "Today our armed forces are counted among the best and highly professional forces in the world. This recognition (of the forces) is the result of your sacrifice, indomitable courage and hard work. Inspired by this, all the three services of the armed forces The army, as a formidable instrument, is ready to face any challenge."
Armed Forces Veterans Day is celebrated on 14 January
Armed Forces Veterans Day is celebrated on 14 January. On this day in 1953, Field Marshal KM Cariappa, the first Indian Commander-in-Chief of the Indian Army, who led the Indian Army in the 1947 war, formally retired.
The first Armed Forces Veterans Day was observed on January 14, 2016, and according to the Ministry of Defence, it was decided to celebrate the day every year by hosting interactive programs in honor of ex-servicemen and their families. This year Veterans Day is being celebrated by the three Army Headquarters at nine locations – Juhunjhunu, Jalandhar, Panagarh, New Delhi, Dehradun, Chennai, Chandigarh, Bhubaneswar and Mumbai.