Makar Sankranti has special significance in Hinduism. Bathing and donating on this day gives great virtue. The festival of Makar Sankranti is celebrated in different ways across the country. Makar Sankranti is the first festival of the year. Makar Sankranti happens when the Sun leaves the Sagittarius sign and enters Capricorn. With this the kharmas end
And auspicious and auspicious works like marriage, shaving, piercing start happening. According to religious beliefs, donating along with bathing on the day of Makar Sankranti is considered very auspicious. By doing this on this day, along with getting freedom from sins, virtue is attained. Know the auspicious time of Makar Sankranti, everything including the holy time.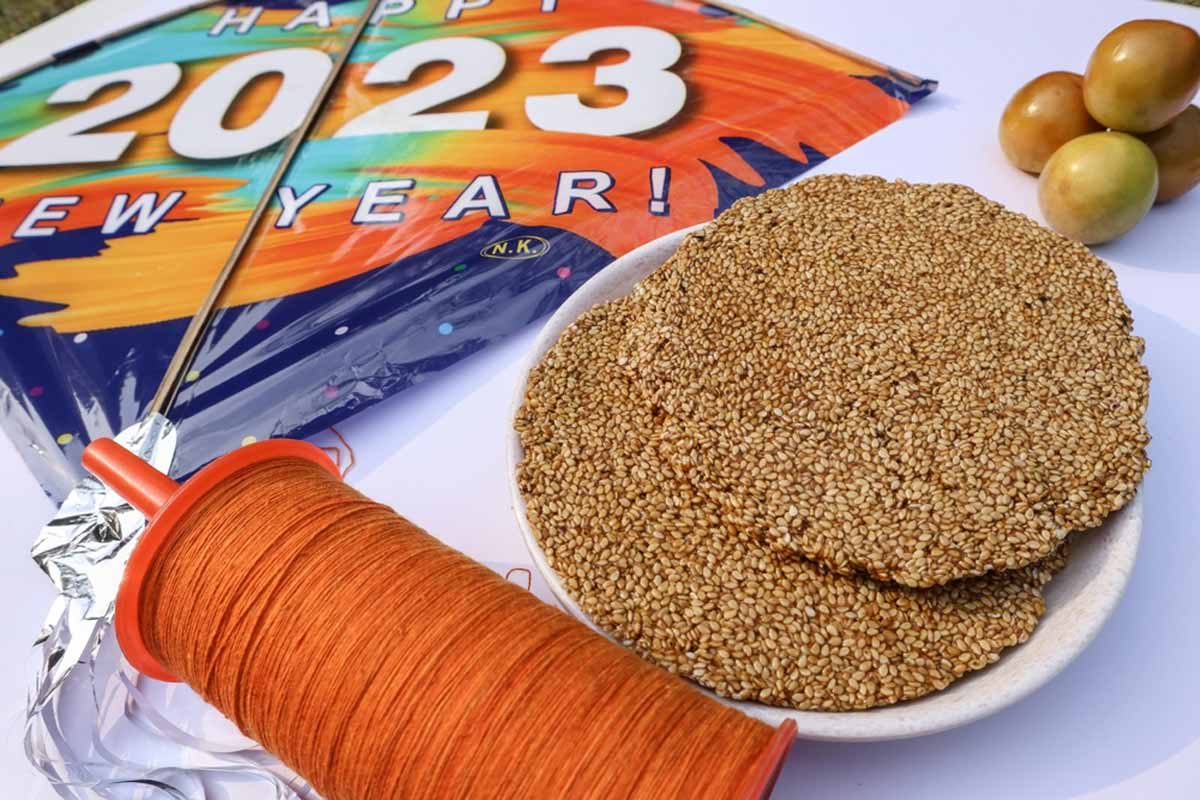 When is Makar Sankranti 2023?
According to Panchang, Sun will enter Capricorn on January 14, 2023 at 8.21 pm. In such a situation, Makar Sankranti will be celebrated on January 15 due to Udaya Tithi.
Makar Sankranti 2023 auspicious time
Punya Kaal – on January 15, 2023 from 7.17 am to 5.55 pm
Maha Punya Kaal – January 15, 2023: from 7.17 am to 9.04 am
Sukarma Yoga – January 14 from 12.33 pm to 11.51 pm
Dhriti Yoga – from 11:51 am to 16:31 am on January 16
Makar Sankranti 2023 Puja Vidhi
Bath donation has special significance on the day of Makar Sankranti. On this day, wake up before sunrise, retire from all work, take bath etc. and wear clean clothes. If you take a bath in the Ganges, you are also better off. But due to some reason, you are not able to go for Ganga bath, then put a little Gangajal in the bath water at home itself.
Lord Suryadev should be duly worshiped after taking bath. For this, put water, a little sesame, vermilion, Akshat and red colored flowers in a copper pot and offer Arghya. Offer bhog along with it. After worshiping, donate according to your ability.
Donate these things on Makar Sankranti
Donate grains, sesame seeds, jaggery, clothes, blankets, rice, urad laddus, puffed rice laddus etc. on the auspicious time of Makar Sankranti. By doing this, along with the Sun, Lord Shani will also be pleased.
Makar Sankranti Wishes for Family and Friends
The celebrations are incomplete without sending across some warm wishes, messages to our family and friends. So, ahead of the festival, we thought of sharing messages and wishes for Makar Sankranti, which you can further send to your dear ones.
Hope that the rising sun on Makar Sankranti fills your life with abundant joy and prosperity.
May the celebrations of Makar Sankranti  be full of high spirits, beautiful moments for you. Have a cheerful Makar Sankranti.
On the auspicious occasion of Makar Sankranti, sending you loads of love and luck.
May this Makar Sankranti enlighten your life with happiness and warmth.
Wishing you and your family lots of happiness and sweet surprises.
Makar Sankranti is here and I wish it brings goodness to your life.
On this festive occasion, wish you and your loved ones a day filled with sweet surprises.
May the sacred sun on this day bless you and your loved ones with happiness. Happy Makar Sankranti!
I wish the beauty of the harvest festival fills your home with happiness and positivity.
Let's come together and celebrate this day filled with happiness. Let's fly the kites and touch the skies of happiness. Wishing you and your family a very Happy Makar Sankranti
This Makar Sankranti, may your life be blessed with love, happiness and wealth.