A major helicopter crash has taken place in Kyiv, the capital of Ukraine. The helicopter crashed on Wednesday in Brovary Town outside Ukraine's capital Kyiv. In this accident, 16 people including Ukraine's Interior Minister Denis Monastirsky and other senior officials have died. The governor of the Kyiv region reported on Wednesday that a helicopter crashed near a residential building on Wednesday. Officials said two children were among the dead.
#Kyiv के नज़दीक हुए #हेलीकॉप्टर हादसे की में #Ukraine के आंतरिक मंत्री डेनिस मोनस्त्रिस्काई के साथ साथ प्रथम उप आंतरिक मंत्री येवहेन येनिन और आंतरिक मामलों के राज्य सचिव यूरीए लुबकोविच की मौत। कुल 16 मृतक जिसमें 2 बच्चे भी।

बहुत ही दुखद खबर…#HelicopterCrash #RussiaUkraineWar pic.twitter.com/PdmQB86zwq

— Gurmeet Singh 🇮🇳 (@Gurmeet_Singhhh) January 18, 2023
Russia has not yet commented on the accident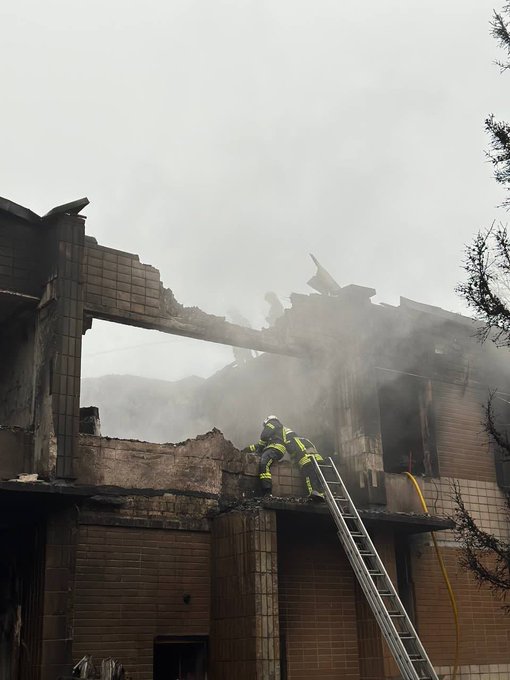 Giving further details, the officials said that the cause of the accident is being ascertained. However, there has been no comment from Russia on this accident. National Police Chief Ihor Klemenko informed that several other senior officials including Interior Minister Denis Monastirsky have died in the accident.
"We are receiving information about the casualties and the circumstances," Kirylo Tymoshenko, deputy head of Ukraine's presidential office, wrote in a telegram. Let us tell you that a video of the helicopter accident is also going viral on social media. In which it can be seen that people are shouting.