Clashes between police and activists have been witnessed in major cities of the country over the arrest of former Pakistan PM and PTI chief Imran Khan. Many supporters of former PM Imran Khan have been injured in this clash. Apart from this, police officers have also suffered injuries in the violence.
Violent protest after Imran's call
In fact, protests started in major cities of Pakistan on Tuesday on the call of PTI President Imran Khan. During this, there was a clash between police and party workers outside his Zaman Park residence in Lahore. It is being told that in order to control the activists, the police fired tear gas shells intermittently in Zaman Park and lathicharged the supporters.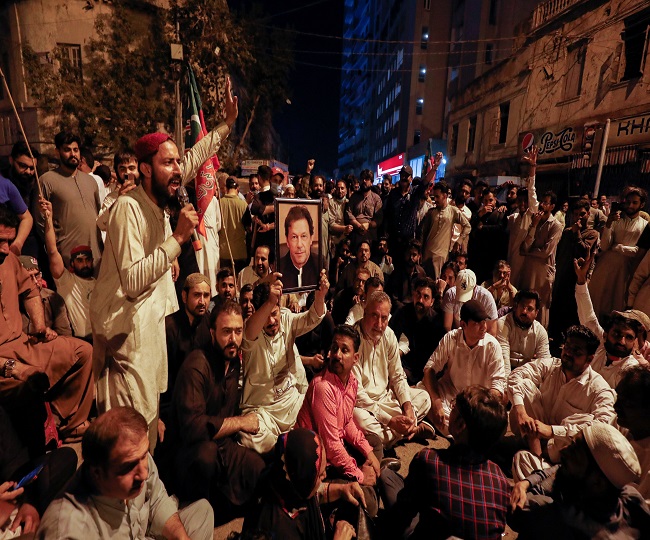 People from both sides were injured in violent protests
A government spokesman and witnesses said that ahead of the possible arrest of Imran Khan, incidents of protests have been reported in several cities of the country. Many people from both the sides have been injured in this. Government spokesman Amir Mir told Reuters news agency that a police team had arrived from Islamabad to arrest Imran Khan on court orders, when his supporters gathered outside Imran's residence.
paramilitary forces were deployed
Meanwhile, government spokesman Mir said that the government has called in paramilitary forces to control the situation. Witnesses said that several supporters of Imran Khan were injured when the police fired teargas shells. Similar clashes took place last week as well. Deputy Inspector General of Police Syed Shahzad Nadeem told reporters that we have come here only to comply with the court's order.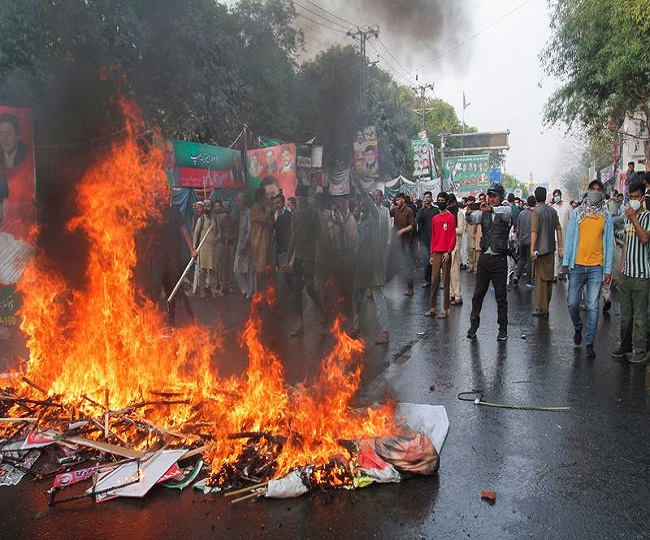 Police cannot arrest Imran.
Meanwhile, Imran's aide Shah Mehmood Qureshi said the police could not arrest him as he had got protective bail from the High Court. Imran Khan's aide Fawad Chaudhry told Reuters that an Islamabad court had issued an arrest warrant against him for illegally selling government gifts during his time in power from 2018 to 2022. In this case the police want to arrest him.
For more update visit Hindumetro