Today the country's 14th Vande Bharat Express train is going to be inaugurated. Prime Minister Narendra Modi will flag off Rajasthan's first Vande Bharat Express train today i.e. on 12 April. The first Vande Bharat Express in Rajasthan will run between Jaipur and Delhi Cantt Railway Station. This train will start from Jaipur at 11 am today i.e. Wednesday and will reach Delhi Cantt at 4 pm. Common passengers will not travel in this Vande running today. The regular service of this Vande Bharat Express will start from 13th April.
This train will run faster than Shatabdi Express (Ajmer-Delhi Cantonment Route)
Delhi-Jaipur-Ajmer Vande Bharat Express will run between Ajmer and Delhi Cantt and will stop at Jaipur, Alwar and Gurgaon. As per the schedule of Vande Bharat Express, this train will cover the distance between Delhi Cantt and Ajmer in 5 hours and 15 minutes, which will be faster than Shatabdi Express.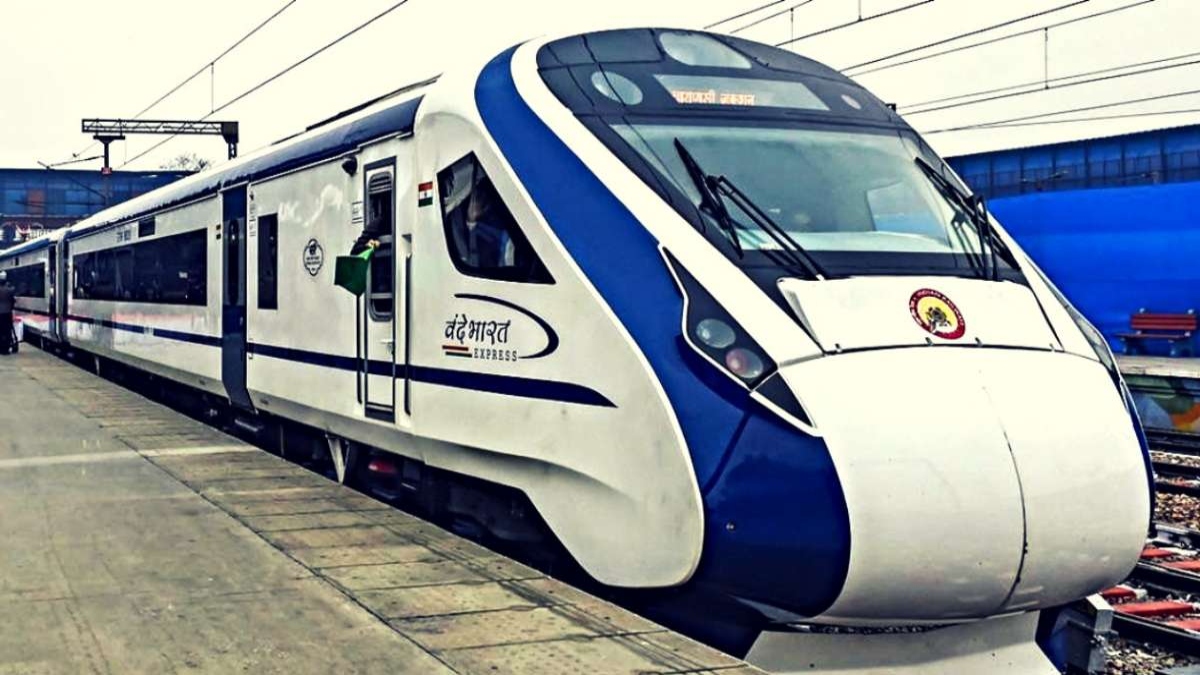 What will be the rent?
The fare of Vande Bharat Express train between Delhi Cantt to Ajmer will be Rs 1250. In this you will also get food, for which Rs 308 will have to be paid. Whereas, the executive class fare will be Rs 2270 and in this also you will have to pay an additional Rs 369 for food and drink. However, the food charges in this train are optional and if the passenger opts for 'no food option' then the catering charges will not be added to the fare.
What will be the time?
Delhi Cantt-Ajmer Vande Bharat Express will run from April 13 at 6.40 pm. Whereas, Ajmer-Delhi will run at 6.20 am. Trains will run on all days except Wednesday. Ajmer-New Delhi Vande Bharat Express will leave Ajmer at 06:10 AM and reach New Delhi at 12:15 PM taking a travel time of 6 hours 5 minutes.
Rajasthan's first Vande Bharat
Let us inform that this will be the first Vande Bharat train of Rajasthan and the fourth one to run from Delhi. Earlier, Vande Bharat train is being run from Delhi to Varanasi, Katra and Amb Andaura in Himachal. This train will improve connectivity to major tourist destinations of Rajasthan, including Pushkar and Ajmer Sharif Dargah, which attract a large number of tourists throughout the year. This connectivity will also boost socio-economic development in the area.