Legendary batsman Sachin Tendulkar is celebrating his 50th birthday on 24 April 2023. Sachin, who set many records with the bat in the cricket field, is considered one of the greatest batsmen of all time. Cricket fans are well aware of the level of the Master Blaster's passion for cricket. The glimpse of this passion was always seen in his game and this is the reason that he got the status of God of cricket with perfection in batting.
There are many such stories of Sachin Tendulkar, considered the God of cricket, which can be remembered. But at this time IPL is going on, whose craze is going on the heads of the fans. In such a situation, on the birthday of Sachin Tendulkar, remembering the story related to his IPL will be like icing on the cake.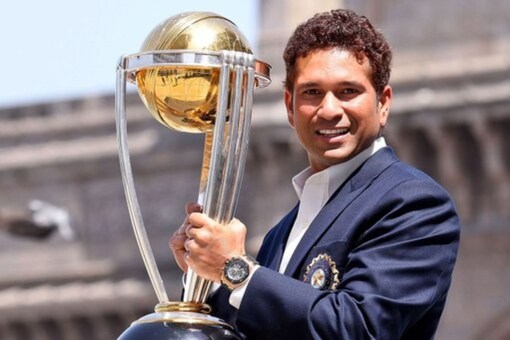 Tendulkar's extraordinary career
Tendulkar's international career spanned 664 matches, during which he scored 34,357 runs across all formats. He is the only player in history to have scored 100 international centuries, including 51 in Tests and 49 in ODIs. He also holds the record for the most runs in Test cricket, with 15,921 runs in 200 matches. He also hit 264 sixes in his international career, demonstrating his power and versatility at the crease.
When did Tendulkar start playing cricket?
Tendulkar began playing cricket at the age of 11, made his Test match debut against Pakistan in Karachi on November 15, 1989, at the age of sixteen, and then spent more than 24 years representing Mumbai domestically and India internationally. Halfway through his career, in 2002, Wisden ranked him the second-greatest Test batsman of all time, behind Don Bradman, and the second-greatest ODI batsman of all time, behind Viv Richards. Tendulkar won his first World Cup match for India in six appearances later in his career when he was a member of the Indian squad that won the 2011 Cricket World Cup. At the 2003 World Cup, he had already won "Player of the Tournament" honours.
Tendulkar actively participated in the six seasons of the IPL and enthralled the fans with his stylish batting. Fans know what a great batsman Sachin paaji is, but few people pay attention to the other aspect.
Sachin Tendulkar was no doubt the best batsman, but for this he did severe penance. Despite being in unbearable pain, attended the match only for the sake of passion for cricket. Today, on Tendulkar's birthday, one such special story is going to be told to you.
Follow Hindumetro On

Google

News