There was a confrontation between former RCB team captain Virat Kohli and Lucknow Super Giants mentor Gautam Gambhir at the Ekana Stadium in Lucknow. Please tell that in the 43rd match of IPL 2023, the RCB team defeated Lucknow by 18 runs.
After the end of the match, there was some heated exchange between RCB star batsman Virat Kohli and the mentor of Lucknow Super Giants. The video of Kohli-Gautam's fight is fast going viral on social media.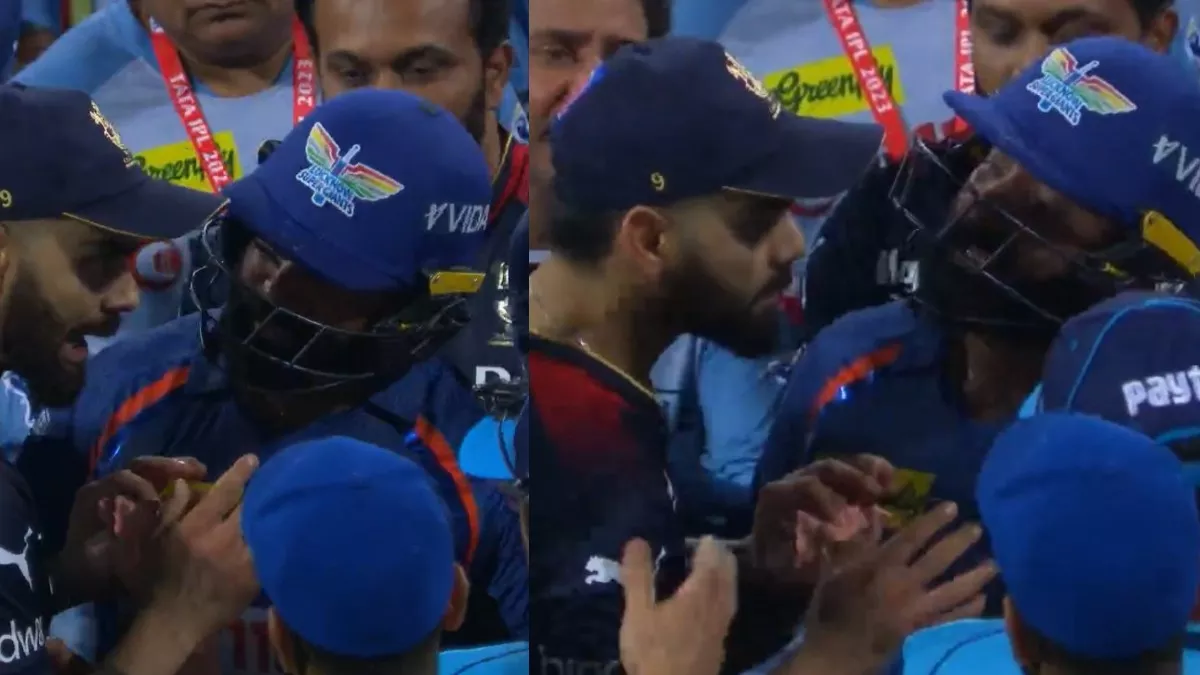 Virat Kohli and Gautam Gambhir clash with each other in Ikana
Actually, in the 43rd match of IPL 2023 (IPL 2023), the RCB team won by 18 runs. But, after this match a heated argument broke out between Virat Kohli and Gautam Gambhir. Please tell that after the match was over, all the players were seen shaking hands with each other. During this, as soon as Virat Kohli shook hands with Lucknow Super Giants player Kyle Meyers and talked to him, Lucknow's mentor Gautam Gambhir was seen pulling Meyers back.
Meanwhile, Gautam Gambhir lost his temper and angrily went to confront Virat Kohli. The mercury in the field of Ikana became so hot that everyone was stunned to see this. The anger of both was of such a level that there was no assurance of when this verbal war would turn into a scuffle. In such a situation, Faf Duplesey, KL Rahul and Amit Mishra intervened and pacified the matter. The video of this heated debate between Gautam and Virat Kohli is going viral.
RCB beat Lucknow Super Giants
The 43rd match of IPL 2023 took place between Lucknow Super Giants and Royal Challengers Bangalore (lucknow super giants vs royal challengers bangalore). This match was played at Ekana Cricket Stadium in Lucknow. Talking about the match, Royal Challengers Bangalore won the toss and decided to bat first.
RCB won this match by 18 runs. The visiting team scored 126 runs in the first innings. At the same time, the Lucknow batsmen came out to chase this easy target, due to which the hosts lost the match by 18 runs.
Follow Hindumetro On

Google

News