Clashes broke out last night between wrestlers protesting against Wrestling Federation of India President Brij Bhushan Sharan Singh and the Delhi Police. The high voltage drama continued between the two sides for a long time. Meanwhile, the players accused the police that the police had misbehaved with them.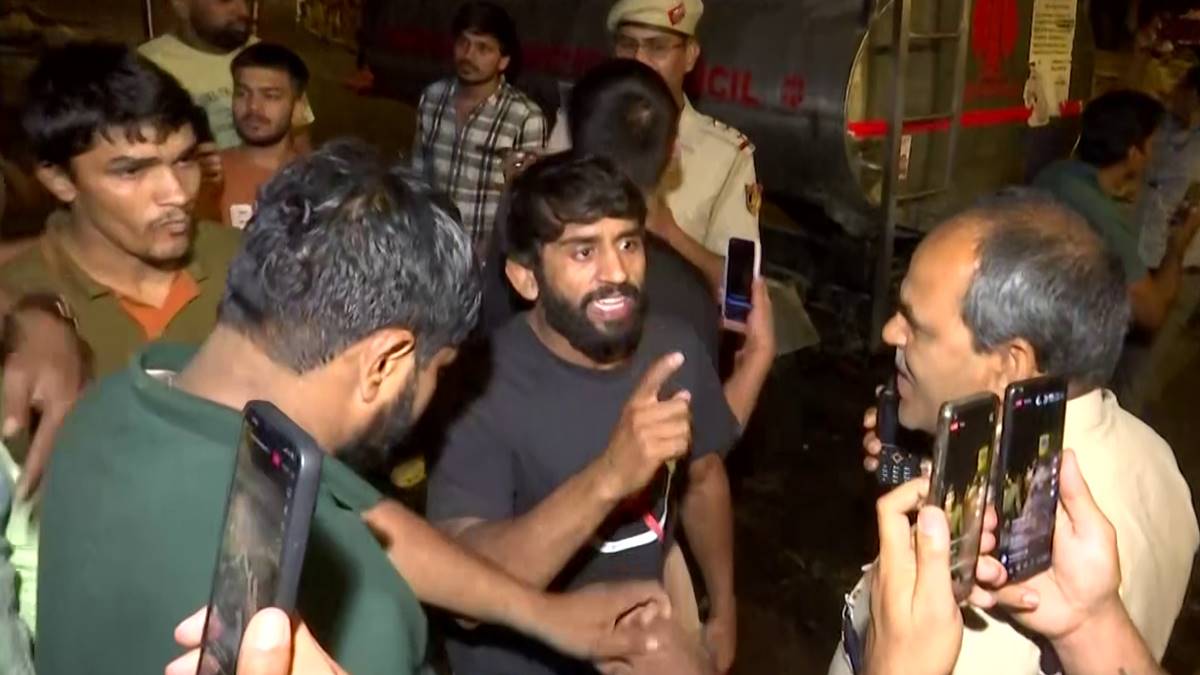 Delhi government minister Somnath Bharti reached Jantar Mantar at late night at 10.40 pm carrying a bed without permission.
After this the wrestlers started an uproar. Wrestlers made viral a video of a policeman alleging that some Delhi Police personnel reached the dharna site in an inebriated state and passed lewd remarks on women wrestlers. Vinesh Phogat was abused.
As soon as the incident was reported, a large number of policemen reached Jantar Mantar, after which the matter was pacified. In the 35-second viral video, a policeman is seen sitting on the ground. He has folded hands.
The wrestler is heard speaking from behind that the policeman is drunk. Some people are heard saying that the policemen resorted to lathicharge. In the video, some people are also talking about getting the policeman sitting on the ground medical.
On this whole episode, DCP New Delhi District Pranav Tayal says that the policemen neither assaulted any wrestler nor misbehaved with anyone.
In fact, Somnath Bharti had reached Jantar Mantar without permission to picket a bed, so when the policemen stopped him and refused to take off his bed, his supporters and wrestlers clashed with the policemen.
The wrestlers started accusing the policemen of thrashing them. Seeing a policeman standing drunk, he was caught and made to sit and the video was made viral on the internet media.
That policeman did not beat up anyone, but the wrestlers only beat him up. On being accused, that policeman was given medical treatment.
Follow Hindumetro On

Google

News