Known for its contemporary, chic home decor designs, Vaaree has pulled out all the stops for the interior designer mother, They have launched a specially curated online store for Mother's Day, nothing less than the most elegant home products. with serveware, printed throws, and planter sets, the marketplace has the most quirky options on offer.
Our Woodnote Platter is a game-changing serveware for hosts! Handcrafted from the finest quality of wood and ornamented with classy gold handles, it makes just the platter to flex your charcuterie skills. When not being a platter, this stunner also makes a beautiful accent for table tops.
Price: 1389 INR
inject your unique personality into your décor with our Clay Turf Planter set.. The subtle grey and brown combination is reminiscent of earthy soil and imbues a rustic aura. A definitely distinct planter set accompanied by a matching metal tray.
Price: 896 INR
The Indigo Tiled Handblock Printed Throw brings just the right amount of a sophisticated punch to elevate any setting. The Dabu print techniques used with natural dyes oozes of handcrafted elegance that cannot be easily ignored!
Hand Printed by skilled artisans of Indian in natural hues our hand block printed throws are a steal- deal for all the handicraft lovers.
Price : 1890 INR
Add some drama and expression to your homes with Adorable Face Vase. An aesthetic conversation starter, perfect to place on side tables with small flowers.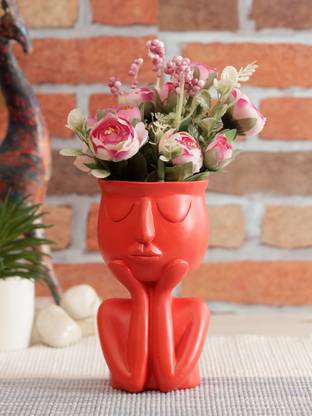 Price: 1873 INR
You know you've found a masterpiece when it looks like this vintage chic piece of art. Crafted in the deepest beige hue, in a body shaped to perfection.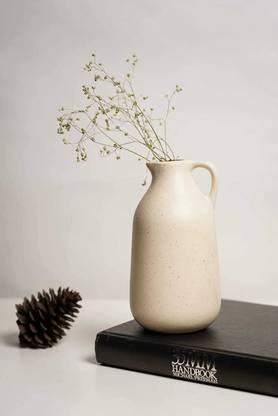 Price: 435 INR`