Hit A Pint restaurant is a perfect amalgamation of good food and ambience. This place has a variety of exotic dishes, freshly brewed beers and cocktails. It is one of the newly opened restaurants in RDC Ghaziabad and also is RDC first microbrewery.
The brewery imports German beer malt water, with the traits selected to satisfy Indian tastes. It serves a variety of beers. It is a perfect cafe for your brunches, dates or family dinners.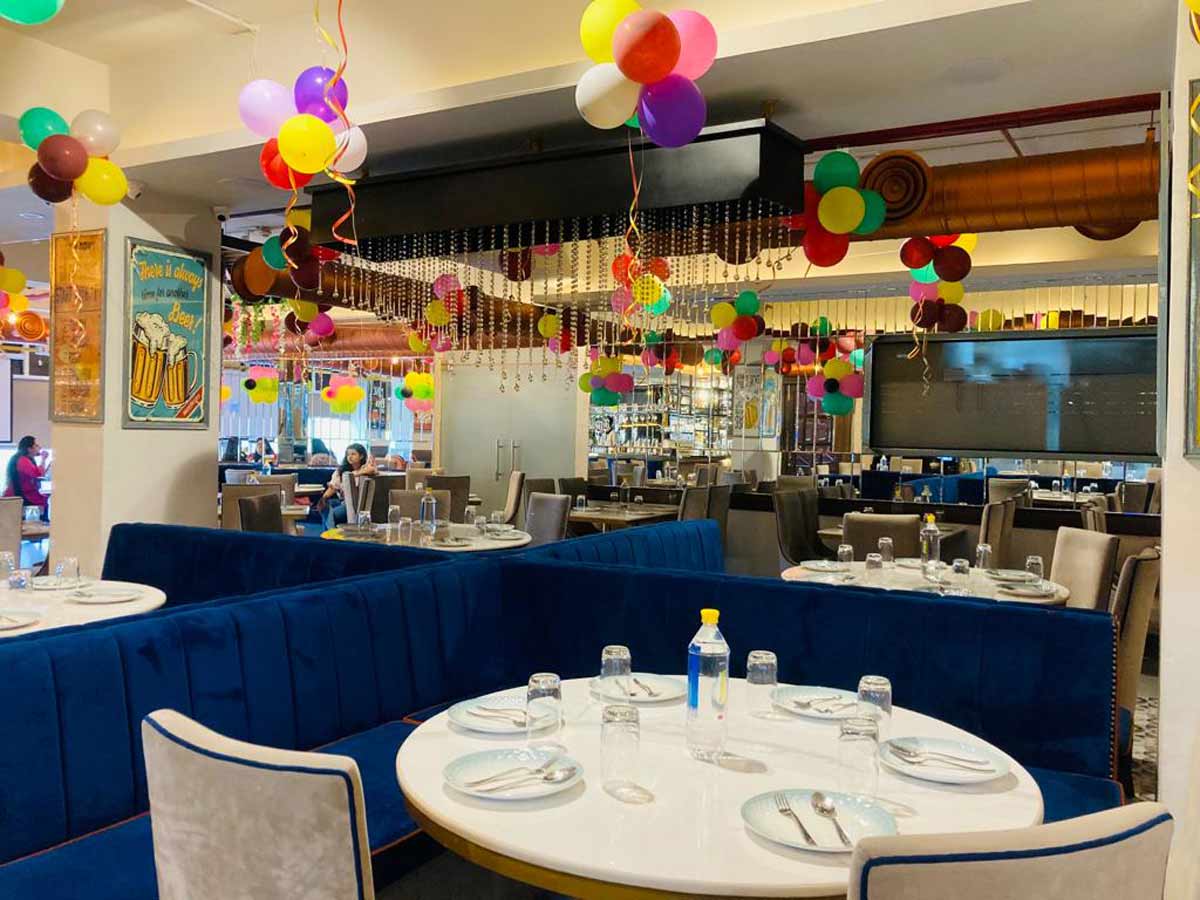 Hit A Pint serves as a fine dining establishment with a restaurant-bar vibe. It can accommodate 120 people and features a built-in microbrewery. People who wish to work and enjoy their beverages simultaneously can make use of the open workstations that are located in one corner of the restaurant bar. Its seating arrangement is elegant and cosy.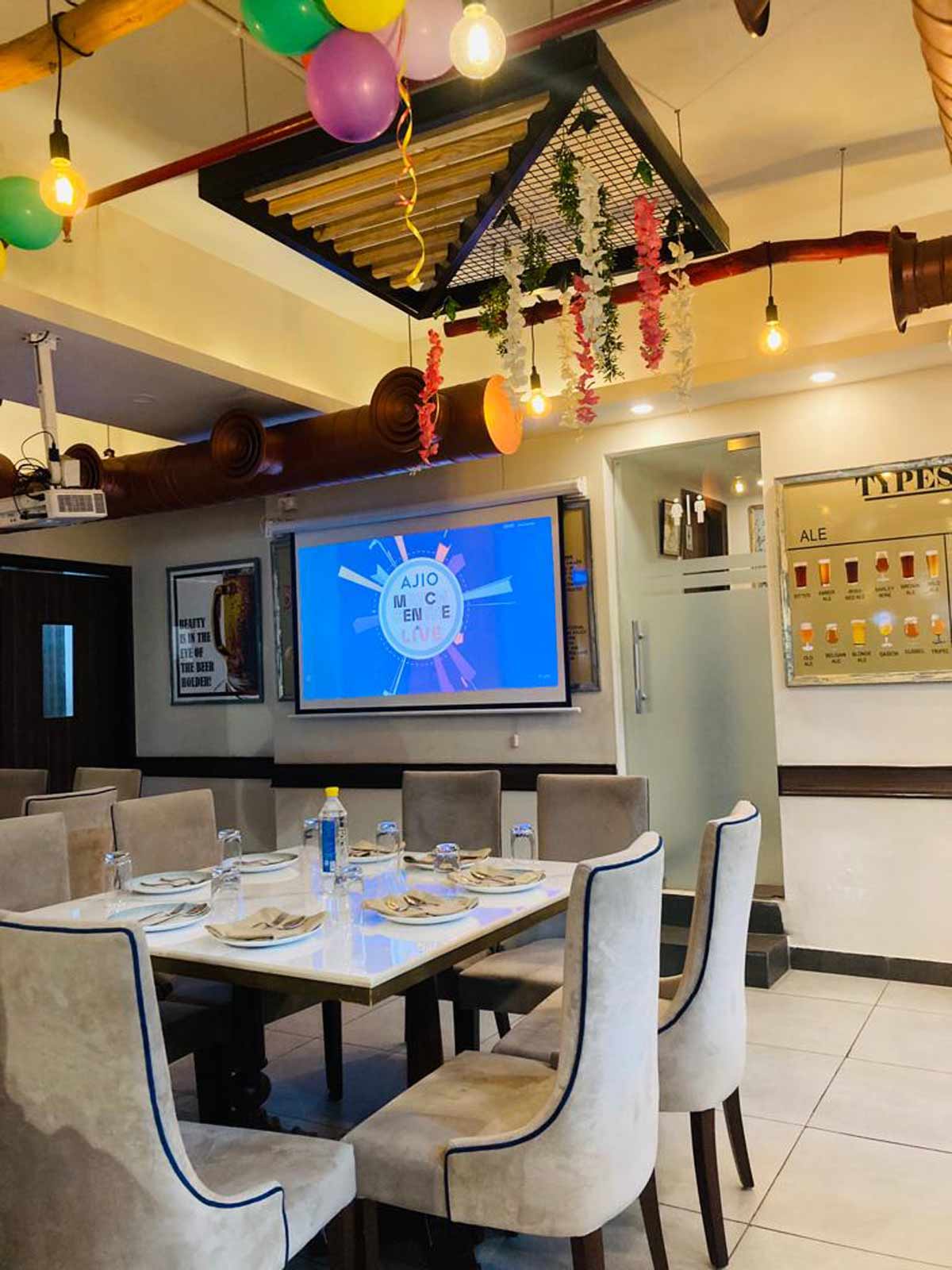 Also, the walls are covered in bevelled mirrors, which makes the room appear bigger. So in all, it has a very Instagrammable, elegant and sophisticated interior decor. Take a look at the list of foods that I tried there:
1. Cold Coffee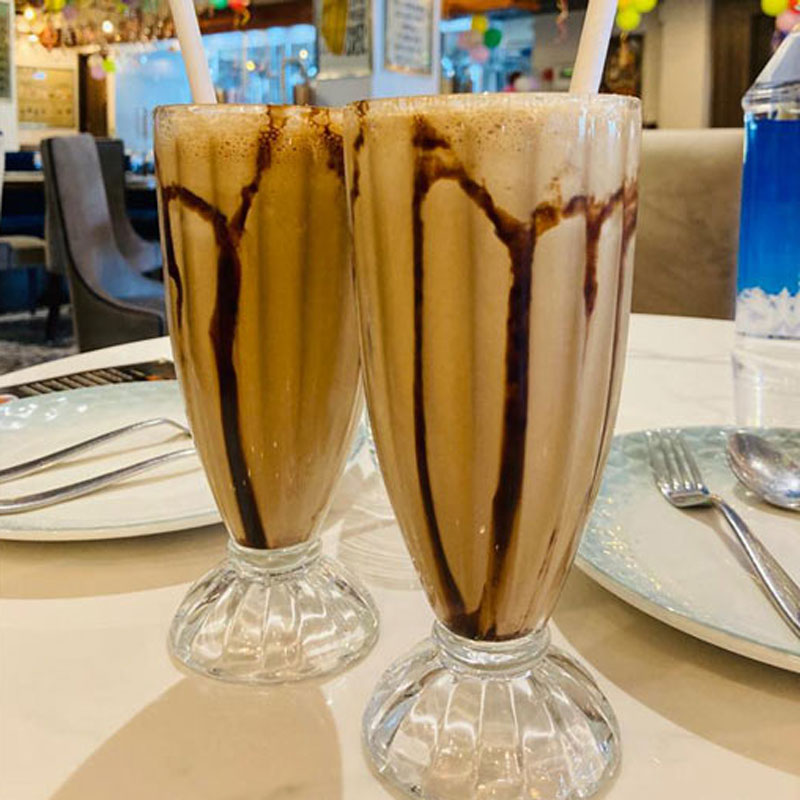 Cold coffee is super refreshing on a hot summer day. This cold coffee has a very fresh and delicious taste. It had a good amount of smoothness with a bitter taste. It is definitely a must-try with a rich and creamy taste.
2. Veg Momos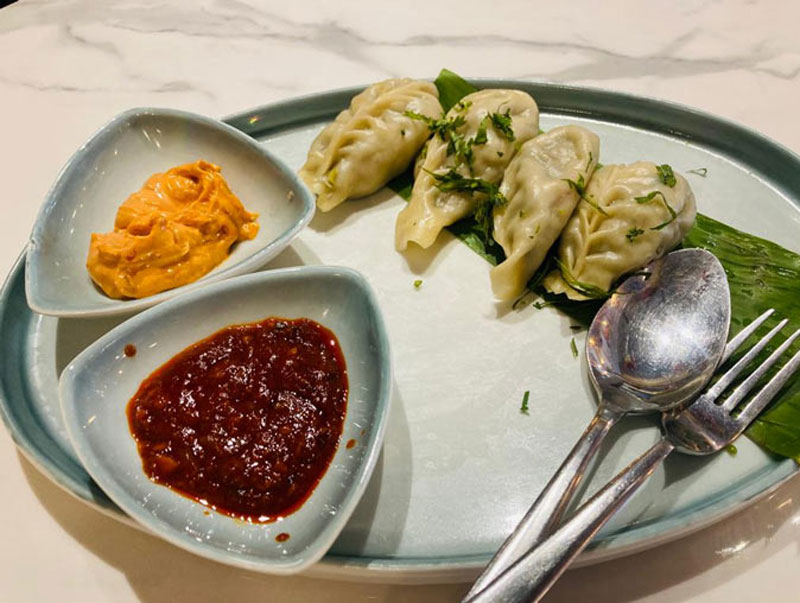 The veg momos served by them were very soft and the stuffing just melted in the mouth. The stuffing was a mix of various vegetables with some aromatic spices. They also served two dips with this. If you're non-vegetarian then you can also try their non-veg momos with delicious stuffing and dips.
3. Soups
If you're someone who loves soups then you must try Tomato Basil Soup, Manchow Soup and Wonton Soup.
4. Chilli Garlic Manchurian With Classic Noodles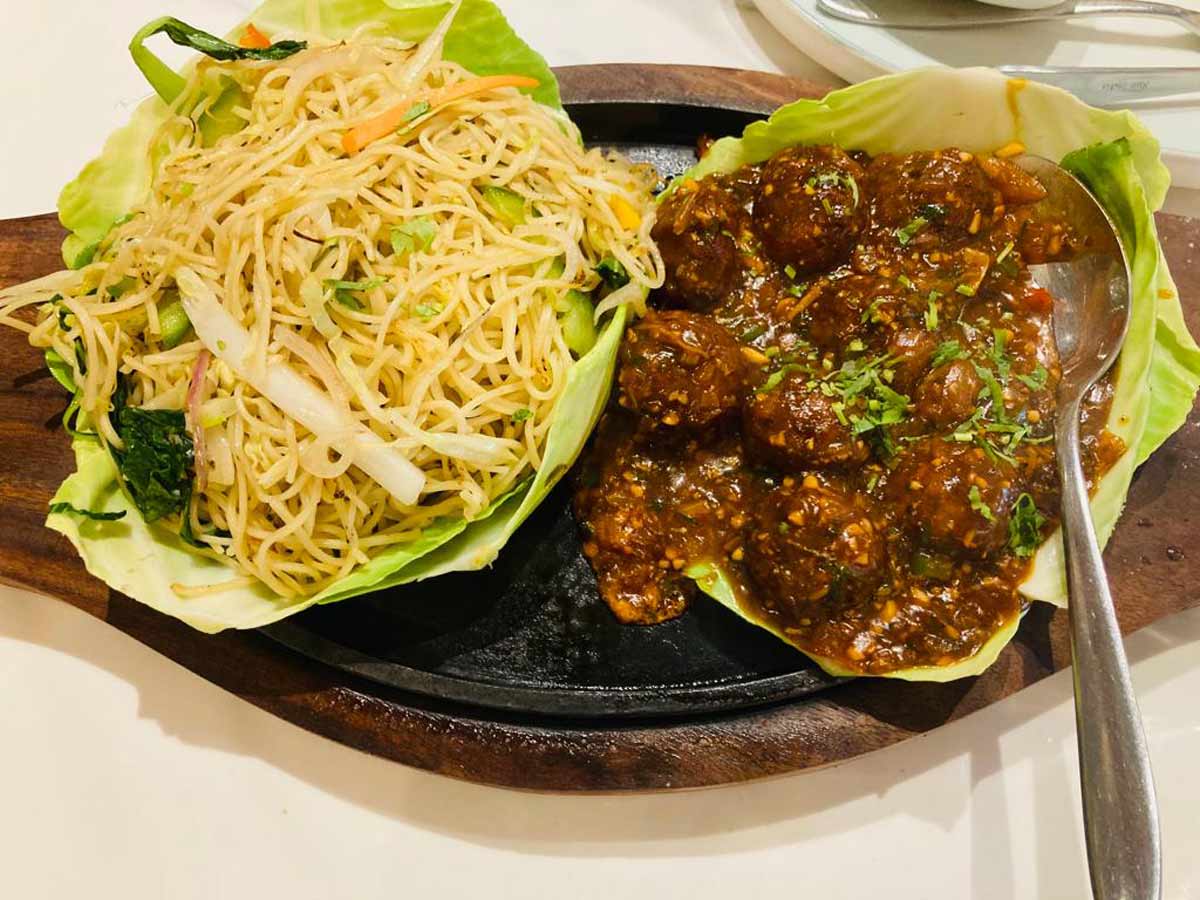 This dish has chilli garlic taste with fewer species. They served the hot Manchurian gravy with noodles in a streaming sizzling style. You can even order rice with these Manchurian.
5. Caser Salad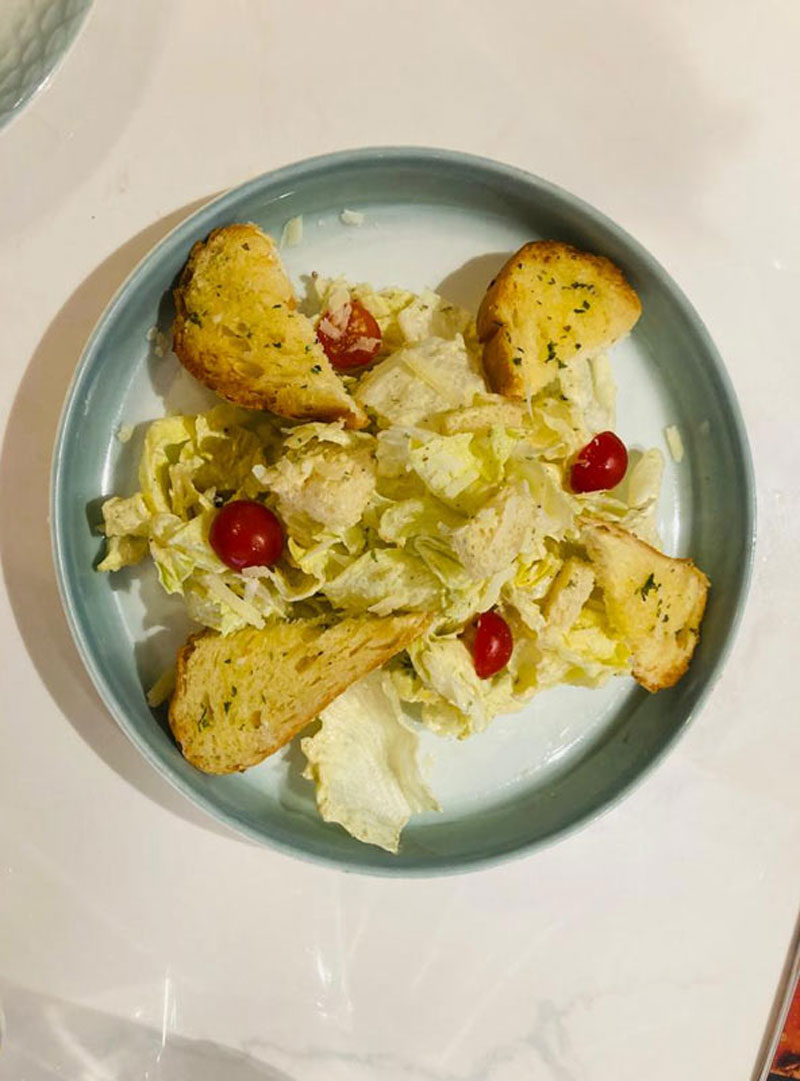 This salad consisted of lettuce, cherry tomatoes and croutons dressed in olive oil, lemon juice, Dijon mustard, black pepper and Parmesan cheese. They also have other options like Green Salad and Masala Sweet Corn Salad.
6. Virgin Mojito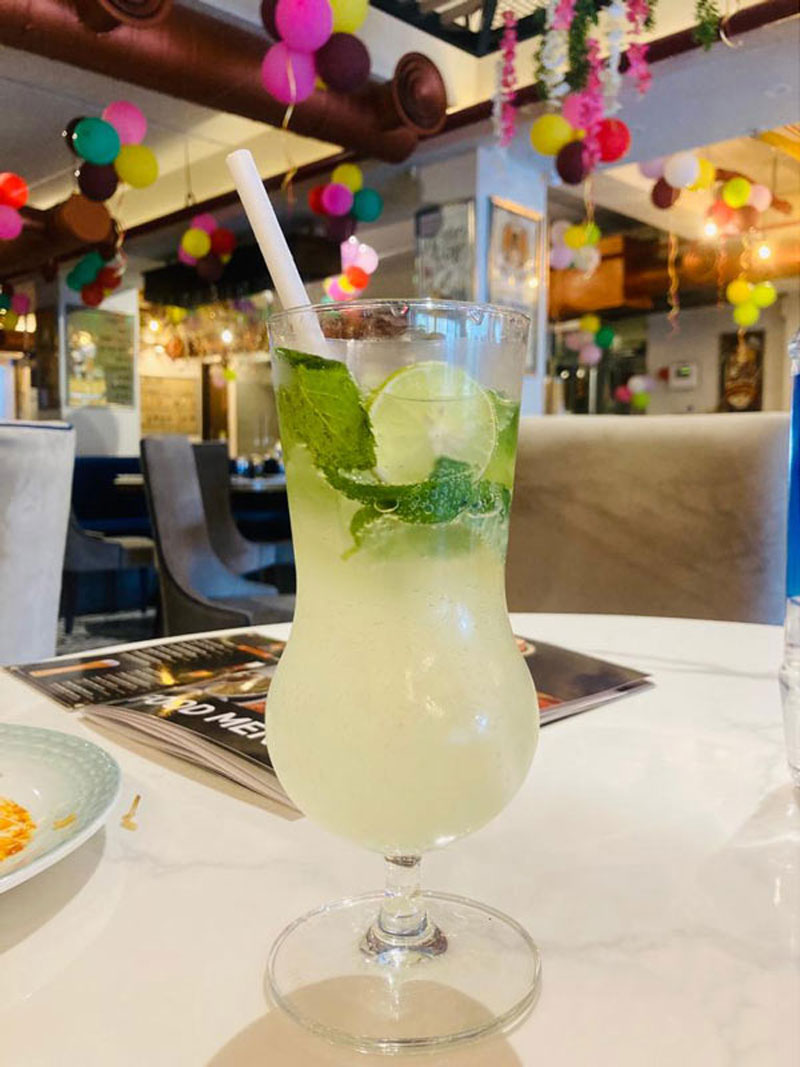 Another refreshing dish that you can try here is the classic mint and lime Virgin Mojito. It had a very cool and rejuvenating taste with the perfect amount of tanginess.
7. Desserts
They also have huge options to try in the dessert section like Seasonal Fruit Shrikhand, Brownie With Ice Cream, Hit A Pint Sundae, Black Forest Trifle and Hit A Pint Special Gulab Jamun.
8. Continental Plates
If you love continental then you can try Cheesy Veg Garlic Bread, Mexican Cheesy Fries, Per Peri Chicken Tikka Sandwich, Jalapeno Cheese Poppers and a lot of other dishes.
If you also want to experience this, head over to Hit A Pint, D-12, D-12A RDC, OP Tower, Raj Nagar, Ghaziabad, Uttar Pradesh.
Follow Hindumetro On

Google

News