CM Yogi Adityanath reached KGMU to meet the one and a half year old girl who was injured in the shootout in the court. During this, the CM also instructed the officials to provide the best treatment to the girl child. Please tell that Sanjeev Maheshwari alias Jeeva, close to Mukhtar Ansari, was shot dead on Wednesday inside the Lucknow court premises.
CM Yogi constituted three member SIT for Jeeva murder case
Chief Minister Yogi Adityanath has constituted a three-member SIT headed by ADG Mohit Aggarwal in the case of murder of Sanjeev Jeeva in Lucknow court. Which will submit the report of this entire massacre to CM Yogi in a week.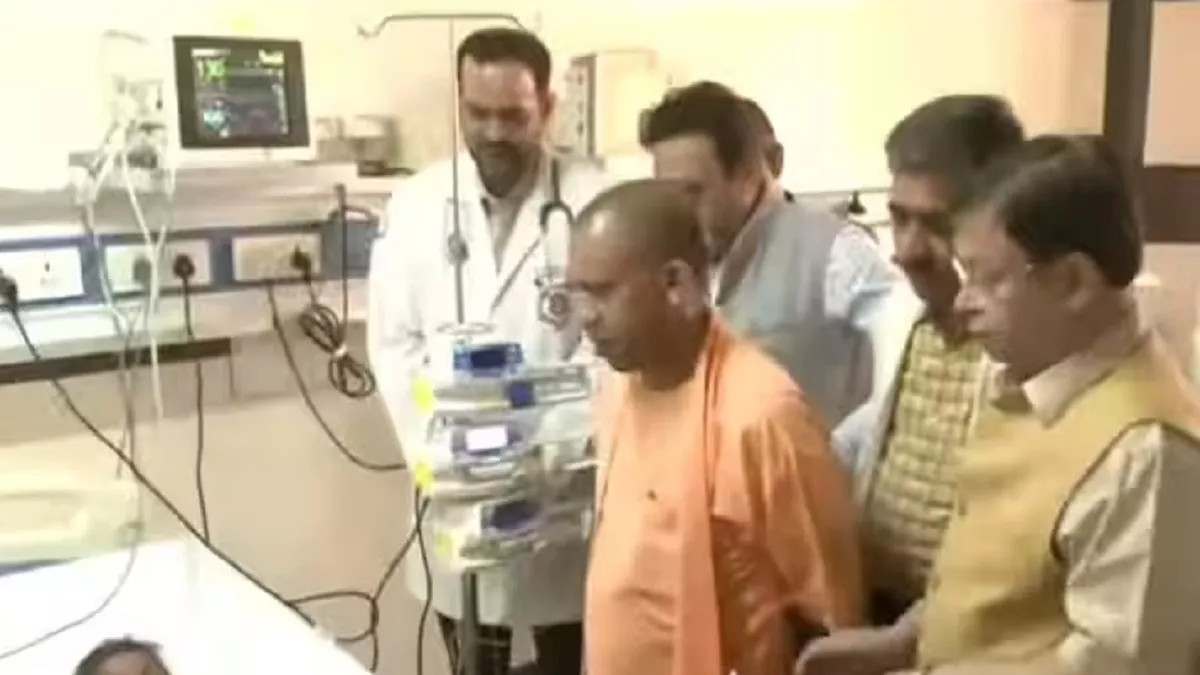 Jeeva killer was found, the victory of Jaunpur
The accused Vijay Yadav, who was caught in the case of shooting and killing mafia Sanjeev Maheshwari alias Jeeva in the guise of an advocate outside the court premises in Lucknow, is a resident of Sultanpur Sarki village in Kerakat area of ​​Jaunpur. The one who stayed in Lucknow for two months and used to lay drinking water pipeline.
Vijay father told – he had gone to work
Father Shyama Yadav told that 24-year-old Vijay Yadav, the second number among four sons, was working in Lucknow for two months to lay sewer and drinking water pipeline. Prior to this, he used to work as a laborer in a Tata company in Mumbai. Told that Vijay was living in Lucknow for two months. His mobile phone was switched off for the last 15 days. He was unable to contact anyone in the family. We were worried. Told that Vijay Yadav studies have been done from Jaunpur only.
Follow Hindumetro On

Google

News