Kargil Vijay Diwas is celebrated every year on July 26 to mark India's victory over Pakistan in 1999.  The Indian Army captured 'Tiger Hill' and other important posts around under 'Operation Vijay'. Kargil Vijay Diwas is the day to honour the bravery and sacrifices made by Indian soldiers during the intense and prolonged war. India lost 527 soldiers before the war ended on July 26, 1999.
Today it has been 24 years of the victory. A two-day celebration has been organised by Indian Army at the Kargil War Memorial on July 25 and 26. The event will be attended by Defence Minister Rajnath Singh.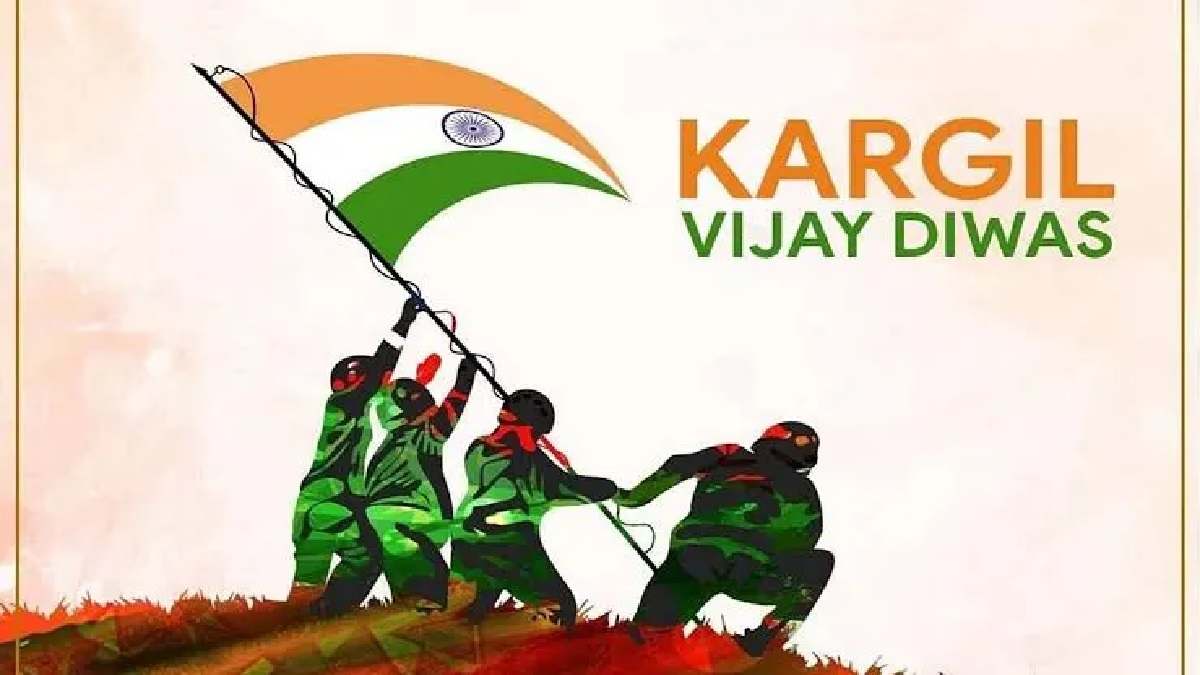 Kargil Vijay Diwas 2023 Wishes, Quotes
Freedom in mind. Faith in words. Pride in our hearts. Memories of our souls. Jai Hind…Kargil Vijay Diwas!
Let's salute our heroes who stood in the adversity and protected our motherland. Jai Hind.
Let's show our support for a mother, sister, father, and brother who lost a loved one in the Kargil War. Best Wishes on Kargil Vijay Divas 2023
 Remembering the heroes who fought for us and kept all our heads high. Their courage will always inspire us.
Kargil Vijay Diwas, a day to remember the gallant efforts and sacrifices of the Indian Armed Forces.
Let's give a standing ovation to all of our courageous military who defend us day and night. On this day, let's remember their struggles and toil. Kargil Vijay Diwas 2023.
Happy Kargil Vijay Diwas! The victory of Kargil stands as a testament to our dedication and valour to the armed forces.
Indian Army's courage knew no bounds and their determination inspired the nation. Happy Kargil Vijay Diwas.
Let's honour the brave soldiers who gave their life while performing their duty to protect our nation. Greetings of Kargil Vijay Divas.
Kargil Vijay Diwas 2023 Greeting Messages
1. On this Kargil Vijay Diwas, let's vow to honor the sacrifice of our soldiers by promoting unity and harmony among all Indians. Happy Kargil Vijay Diwas!
2. May the courage and bravery displayed during the Kargil War serve as a beacon of inspiration for every Indian to strive for greatness. Jai Hind!
3. Wishing all our armed forces personnel a day of pride and recognition on this Kargil Vijay Diwas. Your dedication to the nation is truly commendable.
4. As we observe Kargil Vijay Diwas, let's also remember the resilience of the families who stood strong during the challenging times. Saluting their spirit!
5. May the memory of the Kargil War remind us to be grateful for the freedom we enjoy today, thanks to the selfless efforts of our soldiers. Happy Kargil Vijay Diwas 2023!
6. As we pay tribute to the martyrs of Kargil, let's also extend our support to the disabled soldiers and work towards their well-being and empowerment.
7. Wishing peace and prosperity for our nation on this Kargil Vijay Diwas. Let's remember that it is the collective strength of every Indian that makes us invincible. Jai Jawan, Jai Kisan!
Kargil Vijay Diwas History
The two neighbouring countries, which were involved in a significant conflict in 1971 that resulted in the formation of Bangladesh, have experienced ongoing tensions in the subsequent years. Although direct armed conflicts have been limited, they have been vying for control over the Siachen Glacier by establishing military outposts on the nearby mountain ridges.
Kargil Vijay Diwas Significance
The Kargil War resulted in the loss of 527 soldiers from the Indian Army. The conflict concluded on July 26, 1999, when the Pakistan army was forced to retreat from their occupied positions, signifying India's triumph. Since then, this day is observed as Kargil War Diwas to honour and remember the supreme sacrifice made by the soldiers during the war.
Follow Hindumetro On

Google

News